When is the Best Time to Visit Orlando? A Month-by-Month Guide
When is the Best Time to Visit Orlando? A Month-by-Month Guide
Orlando, the bustling heart of Florida, is famed for its sunny skies and world-renowned attractions. However, deciding when to visit can be a bit tricky.
That's where this handy month-by-month guide comes in. Grab a cuppa and let's take a detailed look at what Orlando has to offer throughout the year.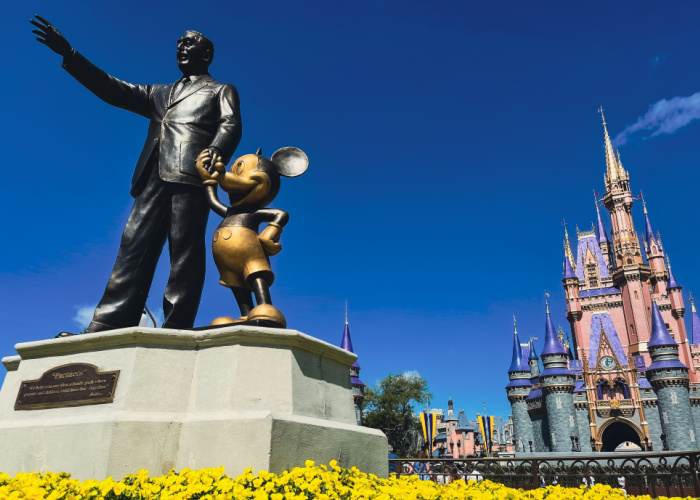 January
Orlando Weather in January
January offers a refreshing escape from the UK's frosty fingertips. Daytime temperatures hover in the pleasant range of mid-teens to early twenties Celsius. Evenings, however, can feel a touch nippy, so packing a cosy jumper or a light jacket might be a wise move.
Orlando Crowd Levels in January
Post the festive season's euphoria, Orlando transforms into a tranquil paradise. The parks breathe a sigh of relief with lesser footfalls. An exception is the Martin Luther King Jr. holiday weekend, where you might find the attractions a tad more populated than the rest of the month.
What's Going on in Orlando in January?
January is when Orlando sheds its festive attire and dons a calm and peaceful demeanor. You can relish this serene ambiance by exploring attractions minus the festive rush. Outdoor markets and street events are perfect to enjoy the mild weather.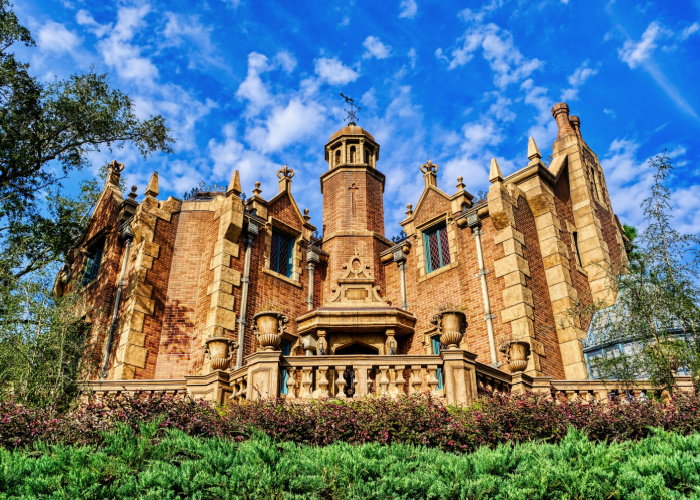 February
Orlando Weather in February
February largely mimics January's weather patterns, with the month's end hinting at spring's advent. While daytime sees mild temperatures, the mornings and evenings might feel a smidge cooler, making layering a good choice.
Orlando Crowd Levels in February
Valentine's Day and Presidents Day weekend occasionally usher in families and couples, causing a temporary surge in tourists. Yet, compared to peak seasons, the crowd levels remain moderate.
What's Going on in Orlando in February?
February infuses romance in Orlando's air. The city offers a plethora of romantic spots for couples, while the theme parks, like Walt Disney World, occasionally host Valentine's special events. The month also witnesses vibrant parades and events for the Presidents Day weekend.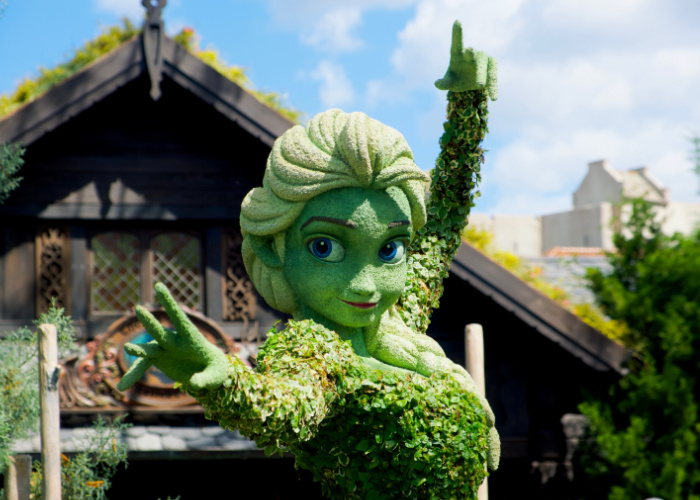 March
Orlando Weather in March
With spring gently knocking, March sees temperatures venturing into the warmer side of the spectrum. The air feels fresh and invigorating, making it a delightful time for outdoor escapades.
Orlando Crowd Levels in March
Spring Break beckons families and students alike, leading to a considerable uptick in crowd levels. Popular attractions, including theme parks, might witness longer queues, so patience and early bookings are recommended.
What's Going on in Orlando in March?
Apart from the buzz of Spring Break, Orlando in March becomes a canvas painted with vibrant spring hues. Festivals celebrating the spring season can be found city-wide, offering a plethora of activities for both young and old.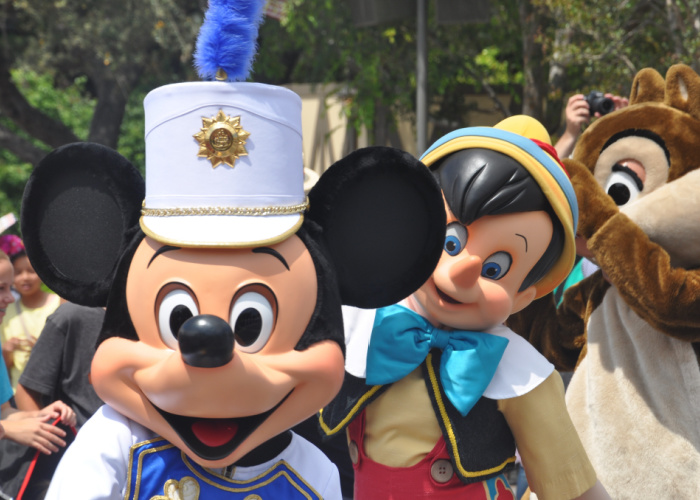 April
Orlando Weather in April
April is a sun-soaked month, ensuring that poolsides across the city remain bustling. While temperatures are warm, they're not stifling, making sunbathing or lounging by the pool a popular activity.
Orlando Crowd Levels in April
Easter brings along its own parade of tourists, making some parts of Orlando feel busier. To avoid any last-minute hassles, booking accommodations and theme park tickets in advance can be a wise move.
What's Going on in Orlando in April?
Easter isn't just about the bunny! In Orlando, it's about extravagant parades, delightful easter egg hunts, and special events, especially at landmarks like Walt Disney World. The entire city emanates a festive fervor that's contagious.
May
Orlando Weather in May
As May unfolds, Orlando starts gearing up for summer. Expect warmer days and sporadic rain showers. Don't forget to pack an umbrella alongside your summer hats and sunscreen.
Orlando Crowd Levels in May
While the initial weeks of May are calm, the last week, especially Memorial Day weekend, sees an increase in footfalls, particularly in popular attractions.
What's Going on in Orlando in May?
Aside from the buzz of Memorial Day, May lets you explore Orlando in its pre-summer charm. Take advantage of lesser crowds by visiting offbeat attractions or indulge in some outdoor dining in the city's renowned eateries.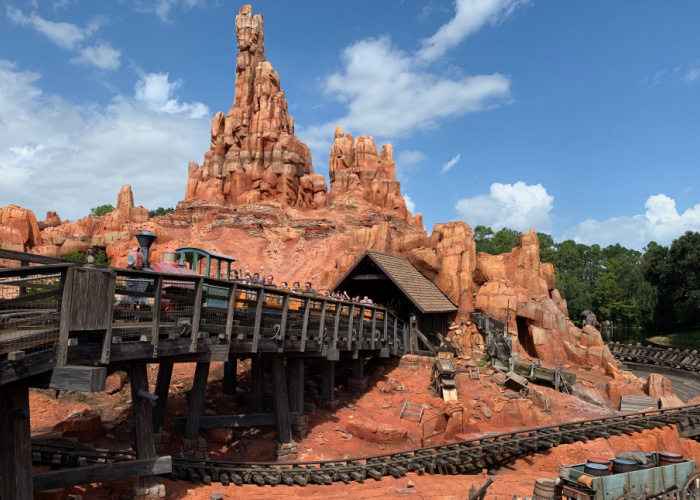 June
Orlando Weather in June
June brings the summer heat to Orlando in full swing. But fret not! While days are hot, they're dotted with classic Floridian afternoon rain showers, offering a refreshing respite.
Orlando Crowd Levels in June
Summer holiday mean families making a beeline for Orlando's world-class attractions. Anticipate longer wait times at rides and restaurants in theme parks.
What's Going on in Orlando in June?
Summer in Orlando is an invitation to splash pads, water parks, and pool parties. Plus, the theme parks introduce extended hours, ensuring you get more time under the magical Orlando sky.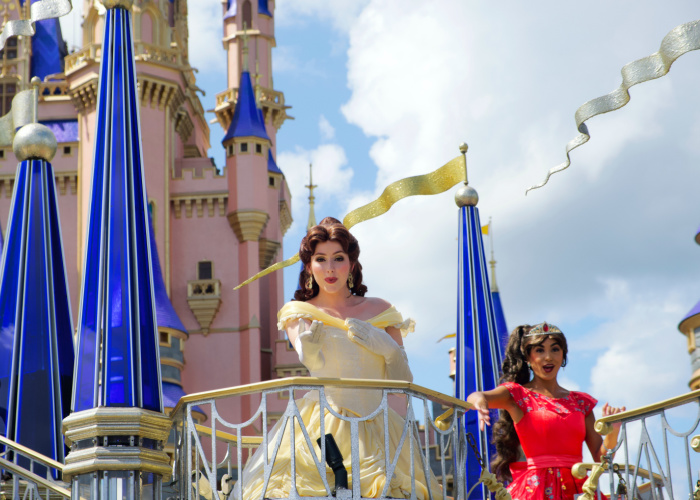 July
Orlando Weather in July
July is arguably the peak of summer with a blend of heat and humidity. Daily thunderstorms are quite frequent, so having rain gear handy would be ideal.
Orlando Crowd Levels in July
With the 4th of July celebrations, Orlando witnesses a surge in tourists. Especially around Independence Day, the city is abuzz with excitement.
What's Going on in Orlando in July?
The Fourth of July celebrations are a visual treat, with fireworks painting the Orlando skyline. Events, parades, and parties, especially in places like Walt Disney World, make it a time of jubilation.
August
Orlando Weather in August
August continues with the summer template, though you might feel a slight drop in temperatures as the month rolls to an end.
Orlando Crowd Levels in August
Late August observes a reduction in crowd levels, thanks to American schools reopening. This could be your window to explore Orlando without jostling with mammoth crowds.
What's Going on in Orlando in August?
August is when Orlando takes a deep breath. While no major events dominate the month, it's a perfect period to dive deep into the city's lesser-known treasures, be it hidden cafes or quaint bookstores.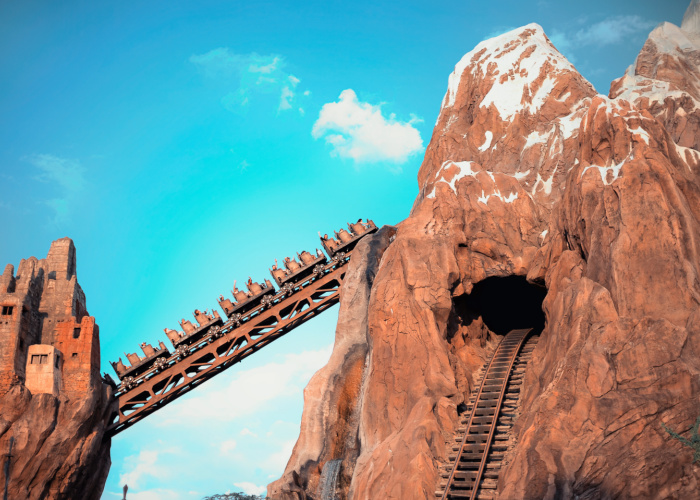 September
Orlando Weather in September
September heralds a subtle drop in temperatures but is still fairly warm. Rain showers persist, so keeping a small umbrella in your bag might be a good idea.
Orlando Crowd Levels in September
The post Labour Day lull means that the crowds thin out, giving you a golden chance to explore the city without the usual touristy hustle.
What's Going on in Orlando in September?
Halloween spirit starts to creep in early in Orlando. Events like "Mickey's Not-So-Scary Halloween Party" in Disney World commence, infusing the city with an eerie yet enchanting charm.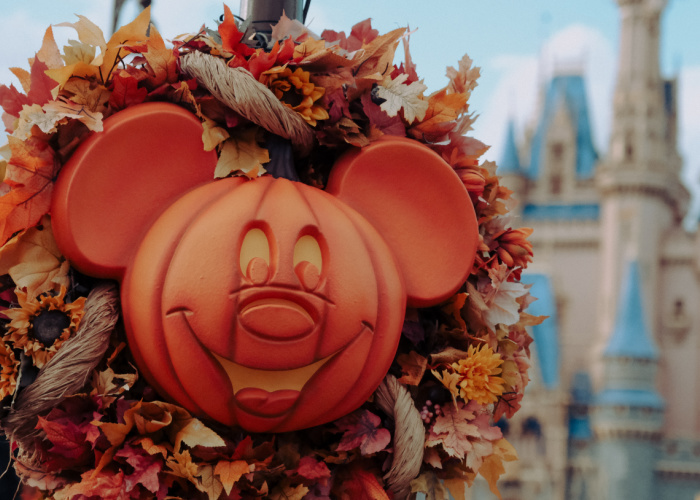 October
Orlando Weather in October
October ensures you don't miss the sun, but also spares you from the scorching heat. With minimal rainfall, it's an ideal time for outdoor exploration.
Orlando Crowd Levels in October
With Halloween on the horizon, October does see a resurgence in visitors. Theme parks, especially, don themed avatars, attracting considerable footfalls.
What's Going on in Orlando in October?
Halloween takes center stage in October. Whether it's spine-chilling haunted houses, trick-or-treat trails, or themed parades, Orlando ensures your Halloween is memorable.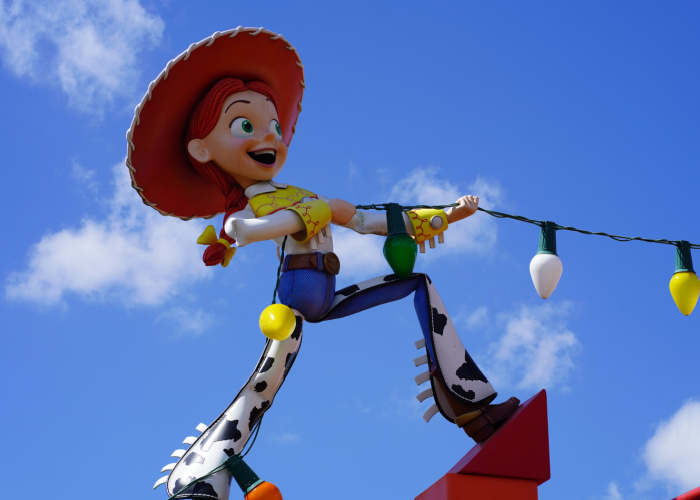 November
Orlando Weather in November
The cool breeze of November is a pleasant change from the summer heat. It's arguably one of the best times for sightseeing and outdoor activities.
Orlando Crowd Levels in November
Early November is serene. However, the Thanksgiving week can be busy. If you're aiming for a calm experience, it might be wise to plan your visit before or after the Thanksgiving rush.
What's Going on in Orlando in November?
Thanksgiving isn't just about the turkey in Orlando. The city embraces the festive spirit with special meals, events, and early Christmas decorations, ensuring your stay is nothing short of festive.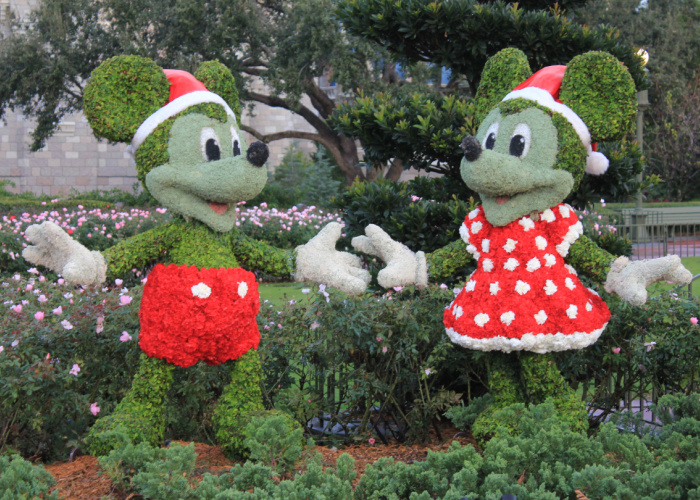 December
Orlando Weather in December
December sees Orlando in a relatively cooler avatar. While days remain pleasant, evenings can get a tad chilly. A light jacket or scarf would be ideal.
Orlando Crowd Levels in December
December, especially around Christmas and New Year's Eve, sees Orlando at its peak popularity. The city bustles with tourists, making it one of the most vibrant times to visit.
What's Going on in Orlando in December?
December in Orlando is a winter wonderland (minus the snow). Christmas markets, themed parades, and festive lights illuminate the city, making it a truly magical experience.
Remember, whenever you decide to visit, Orlando promises to be an unforgettable adventure. Happy travelling!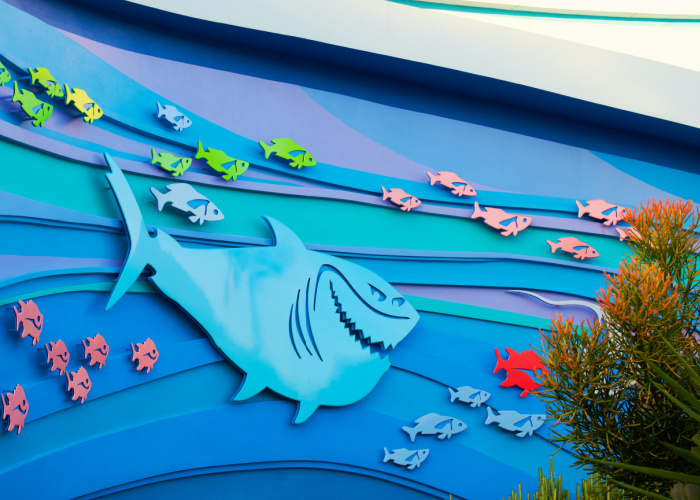 Conclusion
Navigating your way through the myriad of options in Orlando can be both thrilling and a bit daunting. If a Disney World holiday is on your agenda, pinpointing the right time to visit, like during the cheapest times to go in early September or late January, can enhance your experience and allow for a more relaxed trip.
While the spotlight often shines brightest on the attractions of Disney World, let's not forget the various events that sprinkle magic throughout the city, from the whimsical scary Halloween party to the festive glow of New Year's Eve celebrations.
Staying at one of the many hotels near Orlando International Airportoffers convenience, especially for those looking to explore more than just the theme parks.
Orlando, in all its vibrancy, promises a blend of adventure, enchantment, and memories that will stick with you for years to come. Here's to your upcoming Orlando escapade! Safe travels!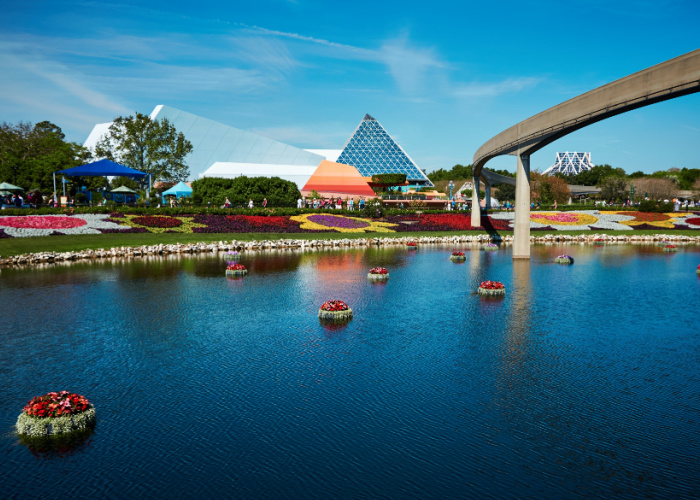 What is the best month to visit Orlando?
The ideal month to visit Orlando largely depends on your preference. If you're seeking milder temperatures and fewer crowds, January and February are excellent choices. Those aiming for festive vibes might opt for December with its Christmas celebrations.
When is the cheapest time to go to Orlando?
Typically, the cheapest time to go to Orlando is during off-peak seasons. Late January, early September, and early December usually offer better deals on hotel prices, park tickets, and even flights.
How does the weather in Orlando change throughout the year?
Orlando experiences a tropical climate. Summers (June-August) are hot and humid with frequent rain showers. Winters (December-February) are milder with temperatures in the mid-teens to early twenties Celsius. Spring (March-May) and autumn (September-November) offer a pleasant mix of mild temperatures.
When are Orlando's theme parks the busiest?
Orlando's theme parks, especially Walt Disney World, see the highest footfall during spring break, summer holidays, Thanksgiving week, Christmas holiday, and New Year's Eve.
Are there any special events in Orlando I should consider when planning my trip?
Absolutely! Orlando hosts numerous events year-round. Highlights include Mickey's Not-So-Scary Halloween Party in October, Christmas celebrations in December, Spring events in March, and Fourth of July festivities.
How can I save money on my Orlando trip?
To save money, consider visiting during off-peak times for the cheapest hotel prices and ticket prices. Look for hotel discounts, bundle holidays packages, or work with Disney travel agents who often have access to the best deals.
I'm a big fan of Walt Disney World. When's the best time to visit?
For the quintessential Walt Disney World experience, mid-January to mid-February or post-Labour Day until just before Thanksgiving are great times. You'll encounter fewer crowds, and often, Disney World hotel and theme park ticket prices are more affordable.
Can I still have a good time if I visit during the off season?
Definitely! Orlando's charm isn't confined to its peak seasons. The off season offers a more relaxed experience, shorter queues, and gives you a chance to explore the city's other attractions beyond the major theme parks.
Are there any times I should avoid visiting Orlando?
If you're not a fan of large crowds or higher prices, you might want to avoid major holidays, spring break week, and peak summer months. However, with proper planning, any time can be the right time for your Orlando adventure!