Discovery Cove Photos: How Much do the Photo Packages Cost?
Ultimate Guide to Discovery Cove Orlando Photo Packages
Imagine stepping into a tropical paradise, swimming with dolphins, and capturing every breath-taking moment to cherish forever.
That's exactly what you can do at Discovery Cove! With a variety of Discovery Cove photo package options, you can preserve the magic of your visit to one of Orlando's most immersive parks.
Let's dive into the world of Discovery Cove photo packages and find the perfect one for you!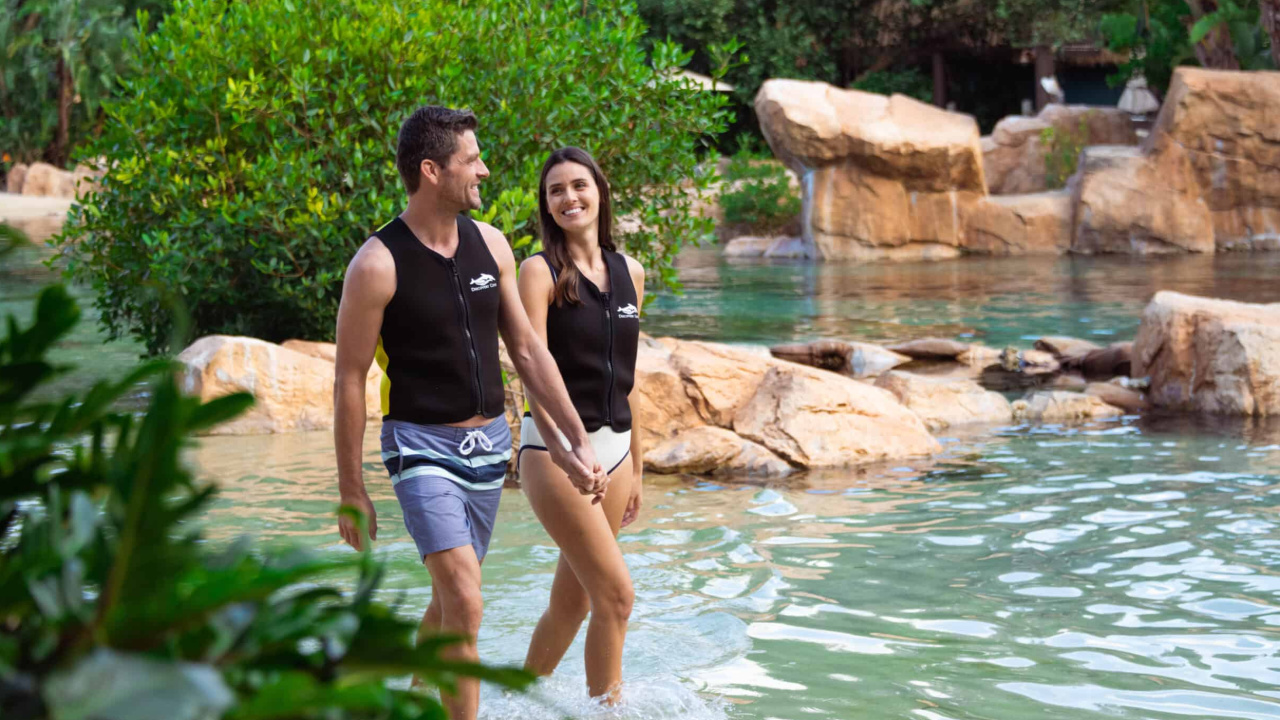 Exploring the Discovery Cove Photo Packages
If you're planning to visit Discovery Cove, you're in for an unforgettable adventure. From swimming with dolphins to the opportunity to feed tropical birds, there's so much to see and do.
So, how do you make sure you capture every fantastic moment? With Discovery Cove photo packages, of course! Several photo packages, tailored to various needs and budgets, are available.
Whether your aim is to immortalise the extraordinary dolphin swim, the marvels of the Grand Reef, the relaxation at Serenity Bay, or a leisurely float down the lazy river, there's a photo package for every visitor.
Now, we'll examine each of these outstanding options, including the captivating wind away river experience, to find your perfect adventure match.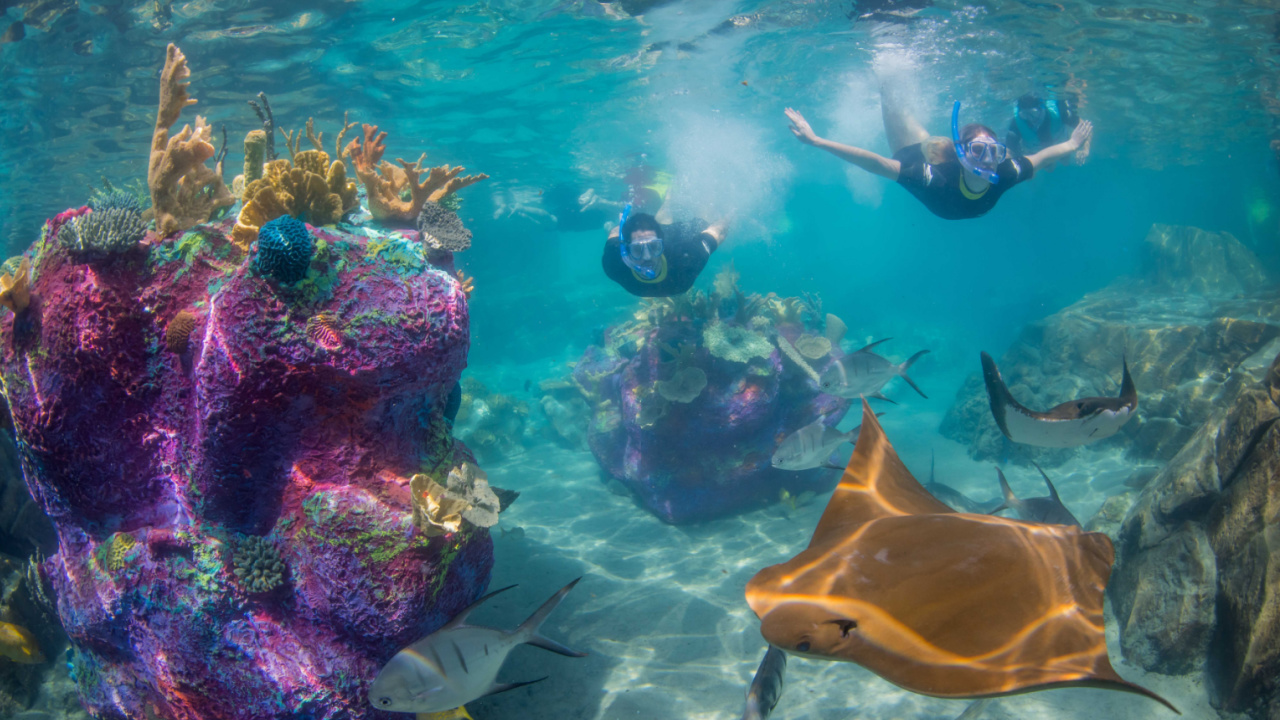 Premier Photo Package: The Ultimate Keepsake
The Premier Photo Package includes:
Ten 6×8 prints
All digital images
A 16×24 poster
Two 6×8 frames
Stunning metal prints
This package provides a comprehensive collection of memories that you'll treasure for a lifetime.
There's an added bonus! An advance purchase grants you a noteworthy 15% discount on the Premier Photo Package when you book your reservation date.
Isn't this a remarkable way to guarantee precious keepsakes from your inaugural visit to Discovery Cove?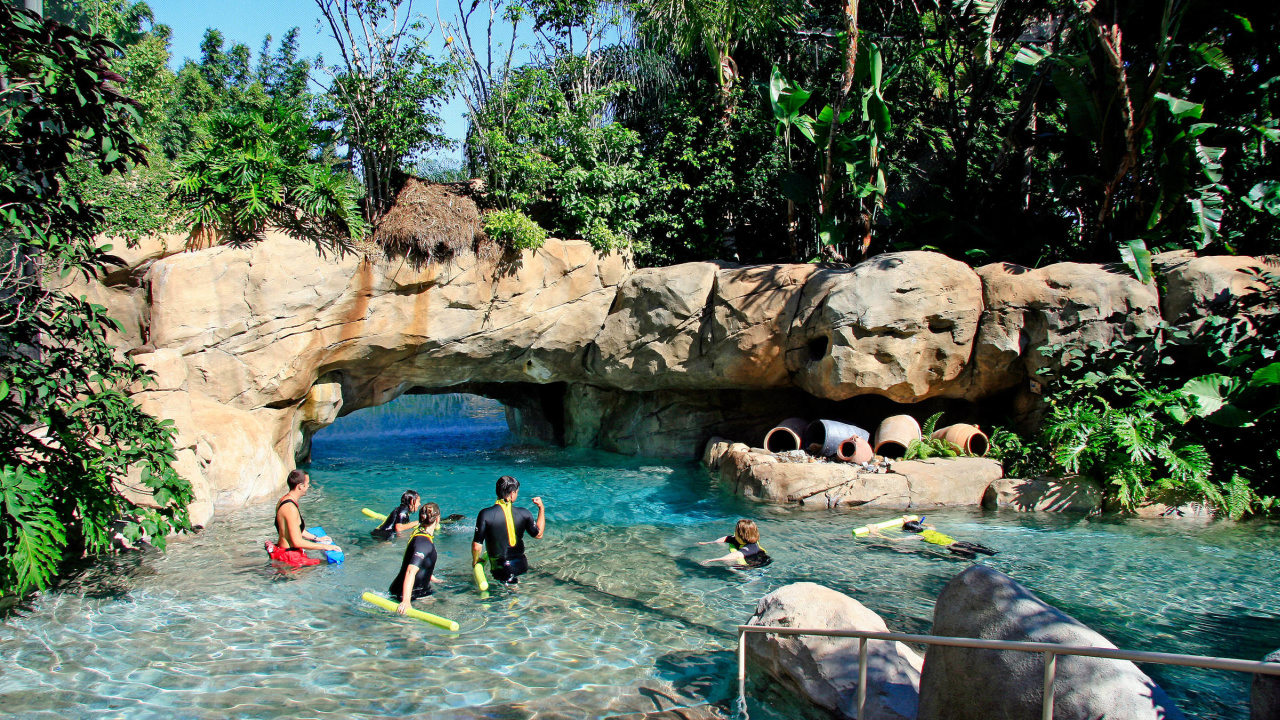 Discovery Photo Package: A Family Favourite
Families visiting the park together tend to prefer the Discovery Photo Package. It is one of the most popular choices.
This digital photo package includes eight 6×8 prints and all digital images, making it an ideal option to capture those magical moments with your loved ones.
Priced at £183.69 ($224.10), the Discovery Photo Package offers great value for families wanting to relive their incredible day swimming with dolphins, exploring the park, and creating lifelong memories.
Adventure Photo Package: Cherishing Every Moment
The Adventure Photo Package enables you to treasure each moment of your Discovery Cove trip.
Offering eight 6×8 prints, and two 6×8 photo frames, this package presents an excellent way to reminisce about your favourite park experiences.
With a price tag of £138.53 ($169), the Adventure Photo Package is a cost-effective choice for those desiring to capture their unforgettable moments without straining their budget.
Just remember, if you participate in the dolphin encounter, you cannot take a camera with you into the dolphin area. But don't worry, you can still capture plenty of memories outside of the dolphin area!
Island Photo Package: Perfect for Small Groups
Are you visiting Discovery Cove with a small group of friends or family? The Island Photo Package might be just what you need!
This package includes four 6×8 photo prints, making it a great option for smaller groups looking to capture their favourite moments together.
At just £81.15 ($99), the Island Photo Package offers an affordable way to remember your day at Discovery Cove. Plus, if you want to add more photos to the package, it's only an additional $99! Now that's a deal worth smiling for.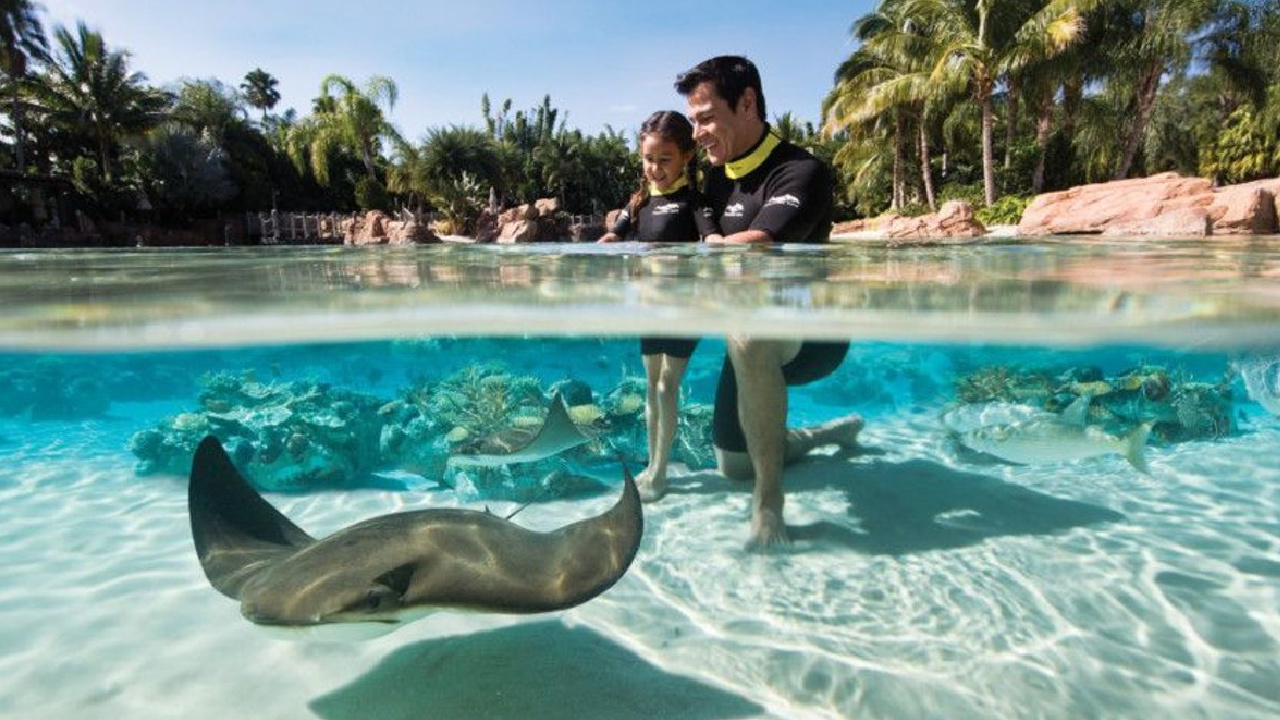 How to Purchase Your Discovery Cove Photo Package
Ready to purchase your Discovery Cove photo package? It's easy!
All you need to do is:
Visit the Discovery Cove website at https://discoverycove.com/orlando/upgrades/.
Browse through the various photo package options.
Select the one that suits your needs.
Click "Add To Cart."
When you're ready to check out, simply enter your email and payment information. Discovery Cove accepts the following payment methods:
American Express
Discover
Mastercard
Visa credit cards
Most debit cards
Apple Pay
Google Pay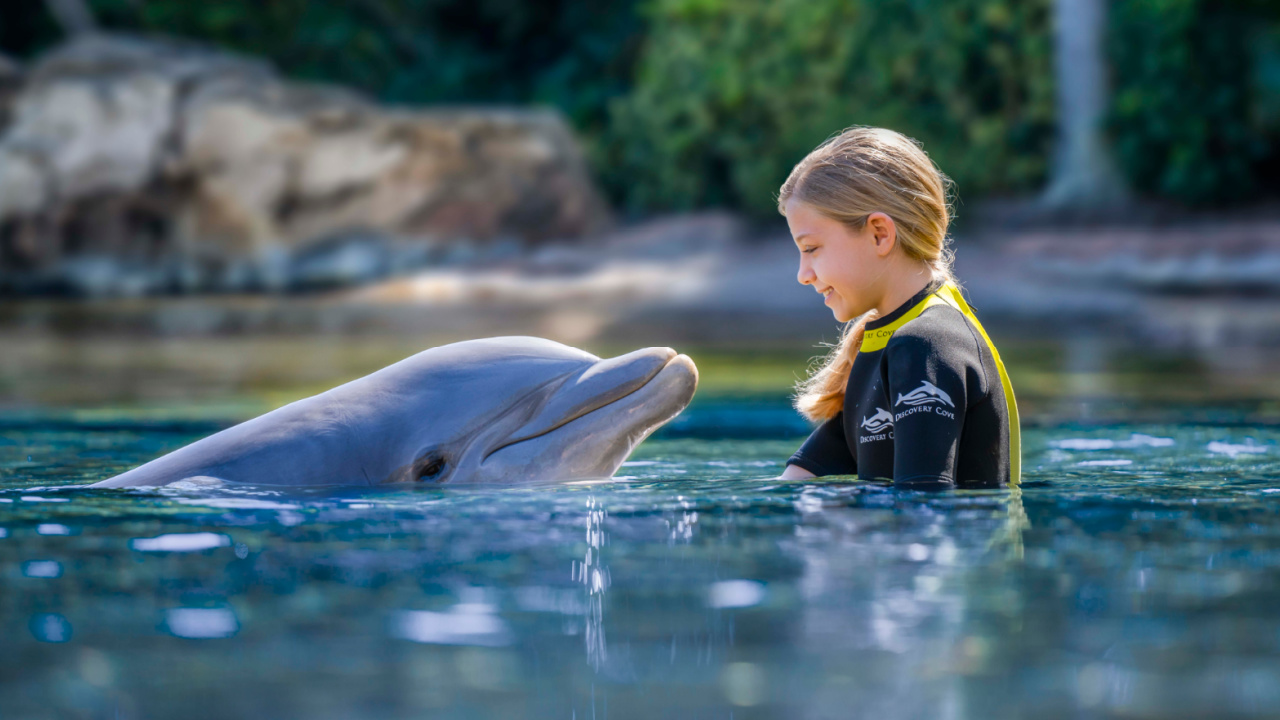 Special Occasions: Celebrating with Discovery Cove Photo Packages
If you're planning to celebrate a special occasion at Discovery Cove, you're in luck! The park offers unique Celebration Packages and Proposal Celebration Packages to make your visit even more memorable.
Imagine having a personalised buoy delivered by a dolphin during your signature dolphin swim or popping the question with a breath-taking underwater backdrop.
Now, we'll examine these special packages and their offerings, including french toast sticks, allowing you to explore them at your own pace.
Celebration Package: Enhancing Your Special Day
The Celebration Package realistically magnifies your special day at Discovery Cove. For $75, this package comprises a 20% discount on the Discovery Photo Package, a 5×7 photo, and a one-of-a-kind birthday buoy delivered by a dolphin.
Please note that a Dolphin Swim Package is required on the same day as your Celebration Package. This ensures that you can fully enjoy the personalised buoy delivery and have an unforgettable day with your friends and family.
Proposal Celebration Packages: Popping the Question in Style
Ready to take the plunge and propose to your loved one? Choose from two Proposal Celebration Packages at Discovery Cove to pop the question in style.
These packages offer unique features, such as personalised buoy delivery by a dolphin, proposal table setup, and discounts on photo packages.
Whether you opt for the standard Proposal Celebration Package or the Premium Proposal Celebration Package with added extras like champagne and flowers in a private cabana, you're sure to create a magical memory that will last a lifetime.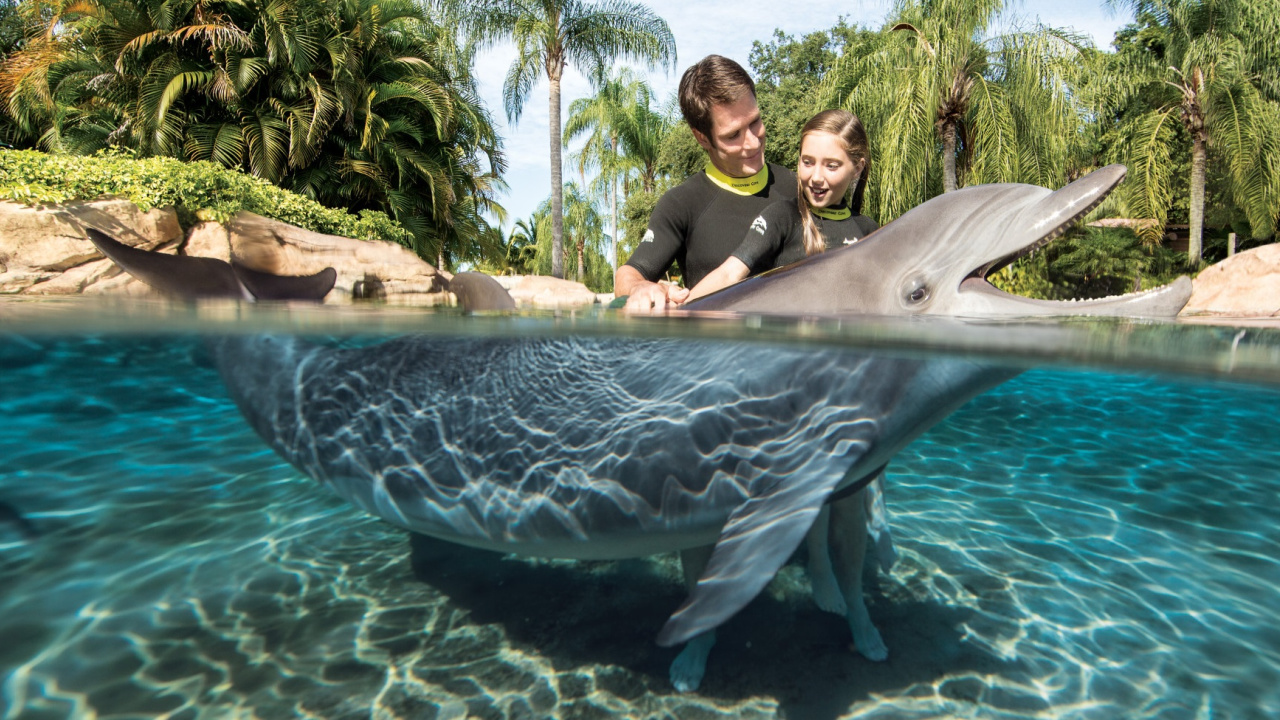 Making the Most of Your Dolphin Swim Experience
For a fulfilling dolphin swim experience at Discovery Cove, understanding the requirements and restrictions is necessary.
Children must meet a minimum age of 6 years old to swim with the dolphins. Any child under 18 years must be accompanied by an adult who has paid for the activity..
As for swimwear, it's best to wear a swimsuit with a vest or a complete wetsuit to ensure comfort and safety during your dolphin swim.
With these tips in mind, you'll be ready to create unforgettable memories with these magnificent creatures!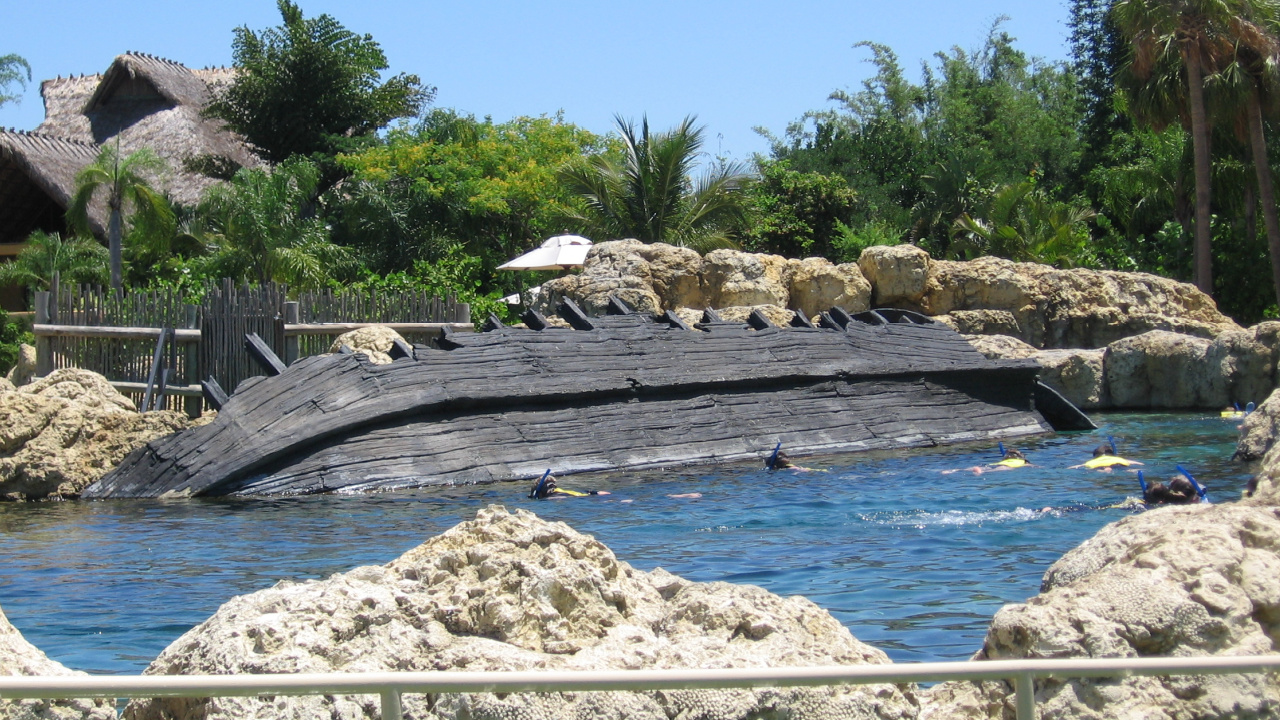 Maximising Your Visit to Discovery Cove
Discovery Cove Orlando is filled with numerous attractions, including:
Swimming with dolphins
Exploring The Grand Reef
Walking underwater
Interacting with sloths
Swimming with sharks
Comprehending the various attractions, ticket options, and available upgrades will undoubtedly optimise your visit. There's a world of adventure waiting for you at Discovery Cove!
Choose from the Day Pass Package or the Dolphin Swim Package, with prices starting at $189 and $264, respectively.
Enhance your experience with upgrades like cabana rentals, SeaVenture, Ray Feeding, Animal Trek, or Shark Swim. With all these options, you can create a tailor-made visit that's perfect for you and your loved ones.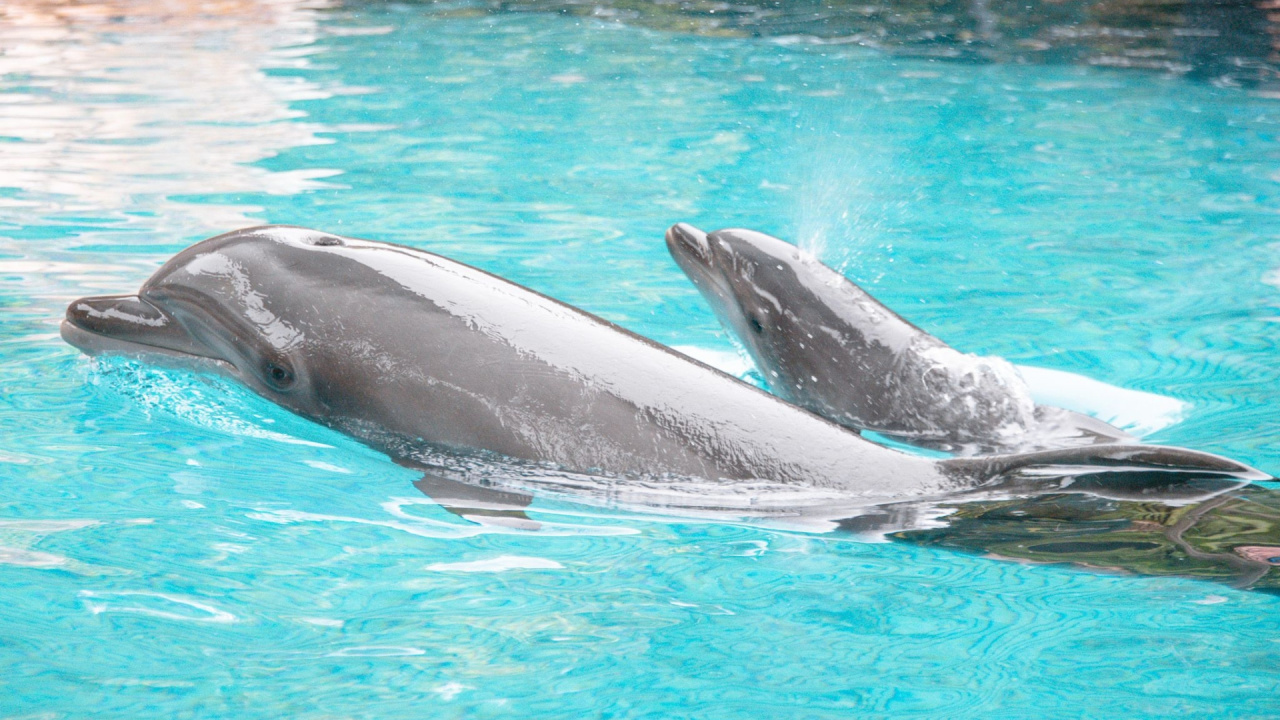 Discounts and Deals on Discovery Cove Photo Packages
Everyone appreciates a good deal, right? Discovery Cove provides attractive discounts on their photo packages when bought in advance.
A 15% discount on the Premier Photo Package and a 10% discount on the Discovery Photo Package can be availed by purchasing them beforehand.
Keep an eye out for monthly and seasonal discounts, as well as group purchase discounts, to make your Discovery Cove photo package even more affordable.
Availing these attractive deals allows you to immortalise each incredible moment of your visit without splurging excessively.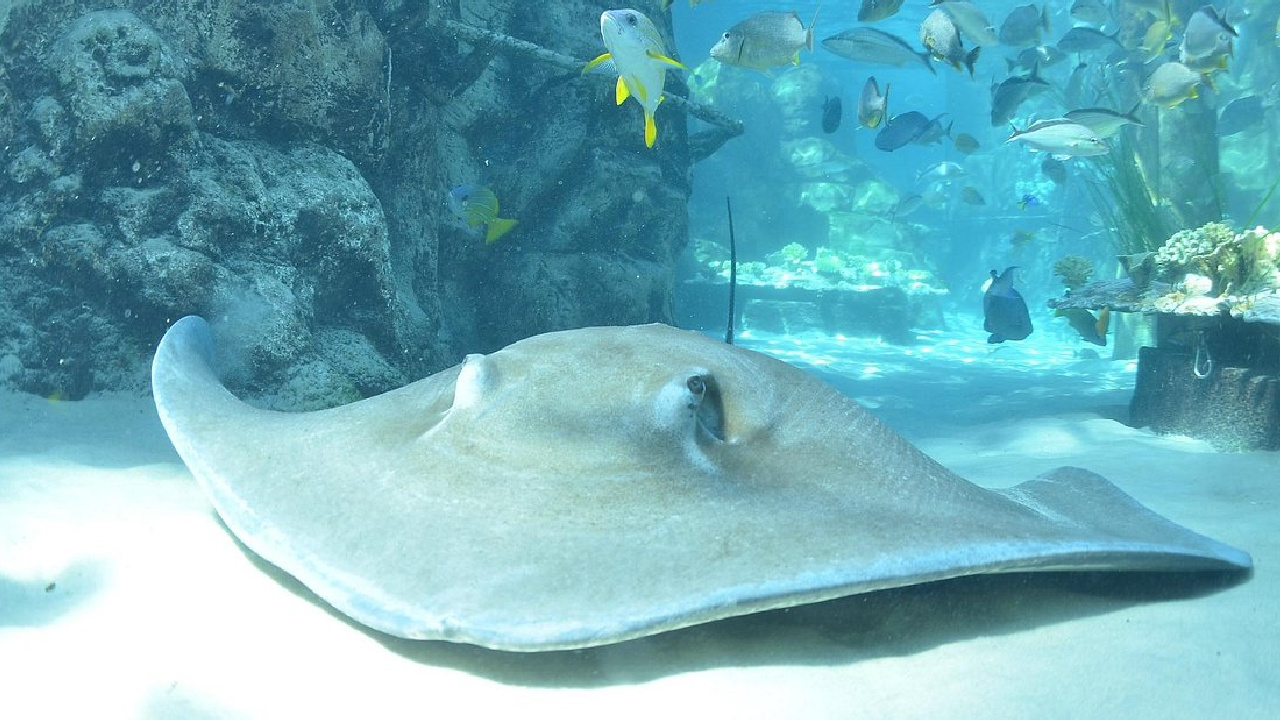 Final Thoughts
Capturing your adventure at Discovery Cove has never been easier or more affordable, thanks to the variety of photo packages available.
Whether you're celebrating a special occasion, swimming with dolphins, or exploring the park's many attractions, these photo packages ensure that you'll have stunning, high-quality images to cherish for a lifetime.
Don't miss out on the opportunity to preserve the magic of your visit to Discovery Cove – choose the perfect photo package for your adventure today!