Typhoon Lagoon Towels: A Guide to Free and Paid Rentals (2024)
Does Typhoon Lagoon Provide Towels? Everything you need to know!
Are you ready for an unforgettable day at Disney's Typhoon Lagoon? Prepare to be swept away by the excitement of this water park that's themed around the aftermath of a massive storm.
With thrilling attractions and incredible amenities, Typhoon Lagoon promises a splashing good time for the whole family!
In this guide, we'll explore everything you need to know about towel rental at Typhoon Lagoon, dining options, and other essential tips for maximizing your Typhoon Lagoon experience.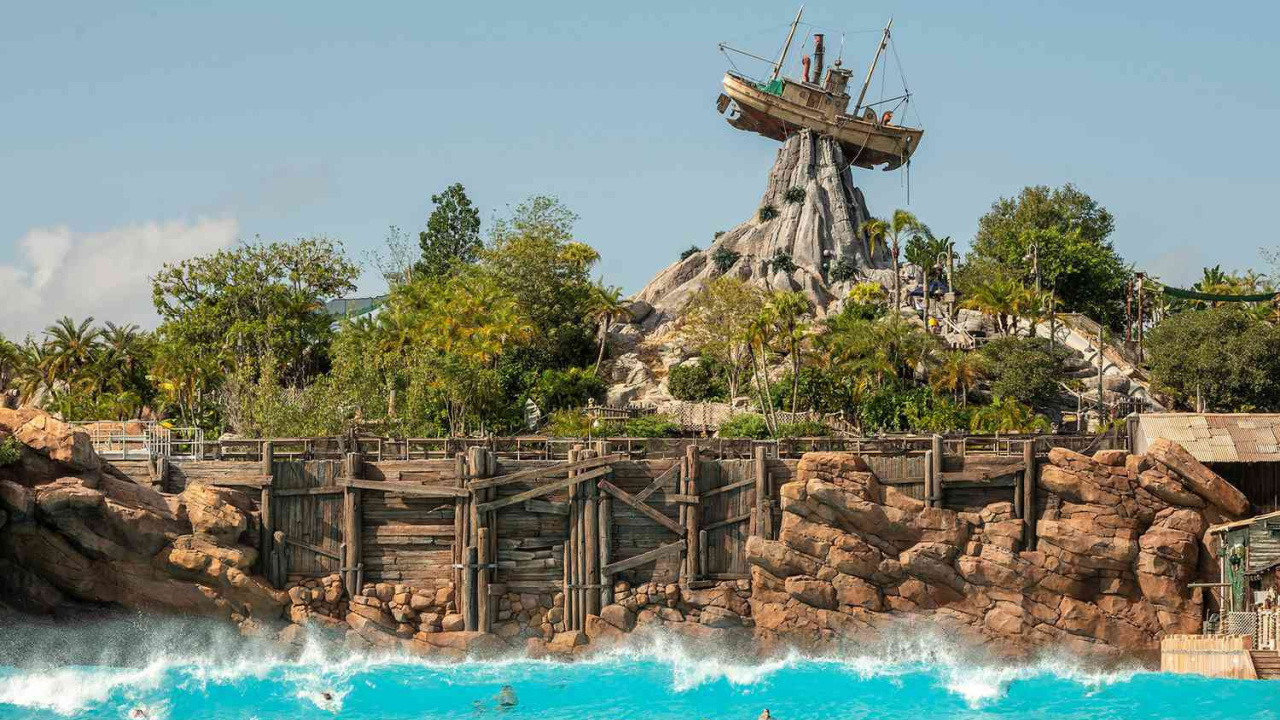 Understanding Towel Services at Disney's Typhoon Lagoon
Non-resort guests can rent towels at Typhoon Lagoon, with the cost usually around $2 per towel, or $4 on the busiest days.
However, if you're a guest at a Disney Resort, you're in for a treat! Towels are provided free of charge, so you can save your dollars for some extra fun.
While Typhoon Lagoon does not provide towels for free to non-resort guests, they do offer a variety of amenities to make your experience enjoyable.
Some of the park's most popular attractions include the wave pool, Mount Mayday with its teetering ship, and a lazy river known as Castaway Creek.
Bringing Your Own Beach Towels to Typhoon Lagoon
If you prefer to bring your own typhoon lagoon towels, that's totally fine!
Guests are permitted to bring their own towels, but there are some guidelines to follow:
Ensure your towel is free from offensive or adult language or images
Avoid bringing hotel towels as they are prohibited
Family-friendly and personal towels are recommended for a hassle-free experience.
Typhoon Lagoon enforces specific swimwear restrictions for everyone's safety and enjoyment. Metal of any kind should not be exposed on the slides.
This includes rivets or buckles. Be mindful of what you wear and pack to guarantee a hassle-free day at the water park.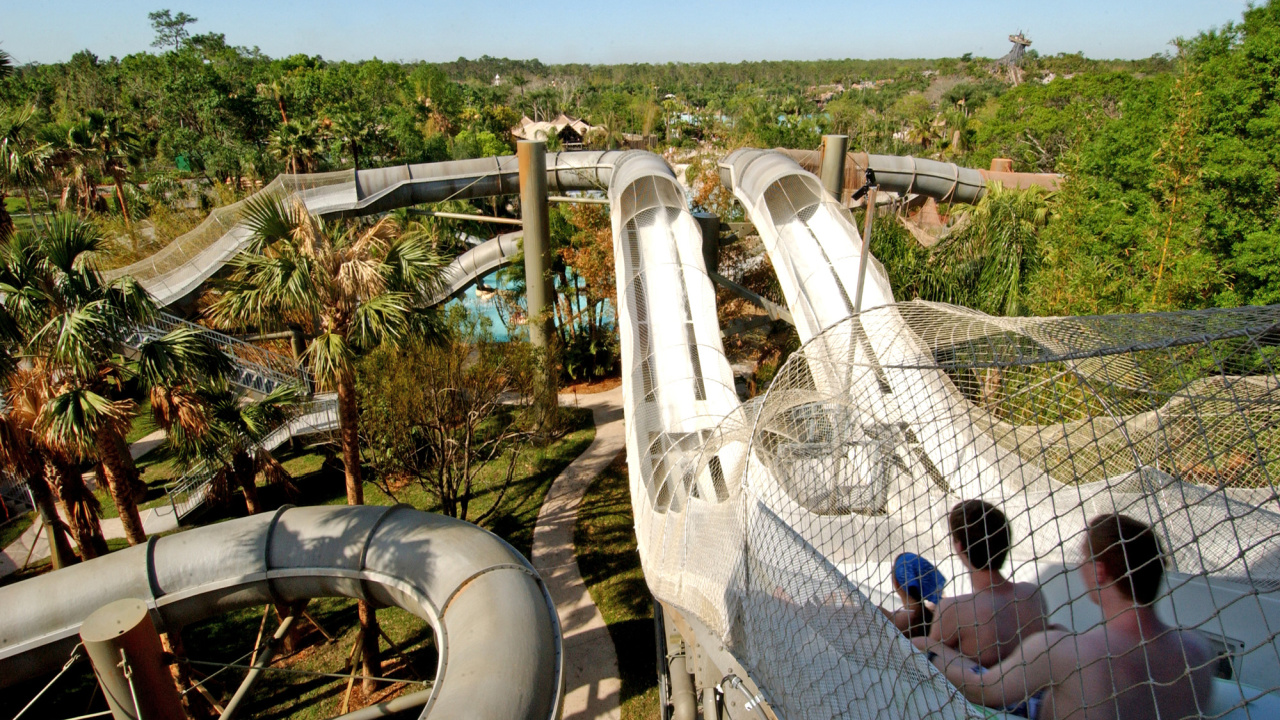 How to Claim Complimentary Towels (for Resort Guests)
For guests staying at a Walt Disney World Resort hotel, claiming your complimentary towel service at Typhoon Lagoon is simple:
Present your resort key or MagicBand at the towel rental area.
Enjoy free, unlimited access to towels for the duration of your visit.
This perk allows resort guests to enjoy a worry-free day at the water park!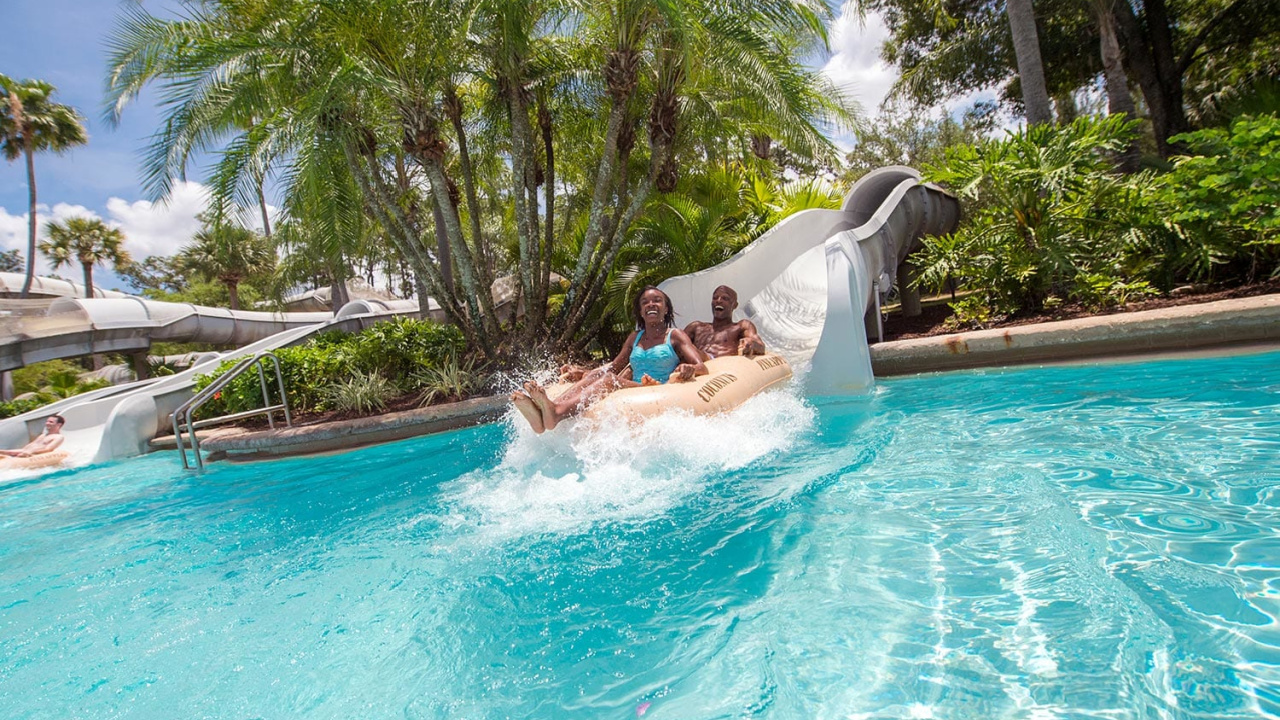 Securing Your Belongings: Locker Rentals at Typhoon Lagoon
To keep your belongings safe and secure while you're splashing around Typhoon Lagoon, consider renting a locker.
Lockers are available at the park, with rental costs ranging between $10 and $15 per day, depending on the size.
The standard locker size is 12.5" x 10" x 17", while the large size is 15.5" x 13" x 17".
Renting a locker is easy and convenient.
Just follow these steps:
Use the electronic kiosks near the lockers.
Indicate the size of the locker you want.
Pay with either cash or a credit card.
Select a personalised 4-digit PIN code to open your locker.
Safely stow away your belongings.
Enjoy the thrilling attractions at Typhoon Lagoon without concerns.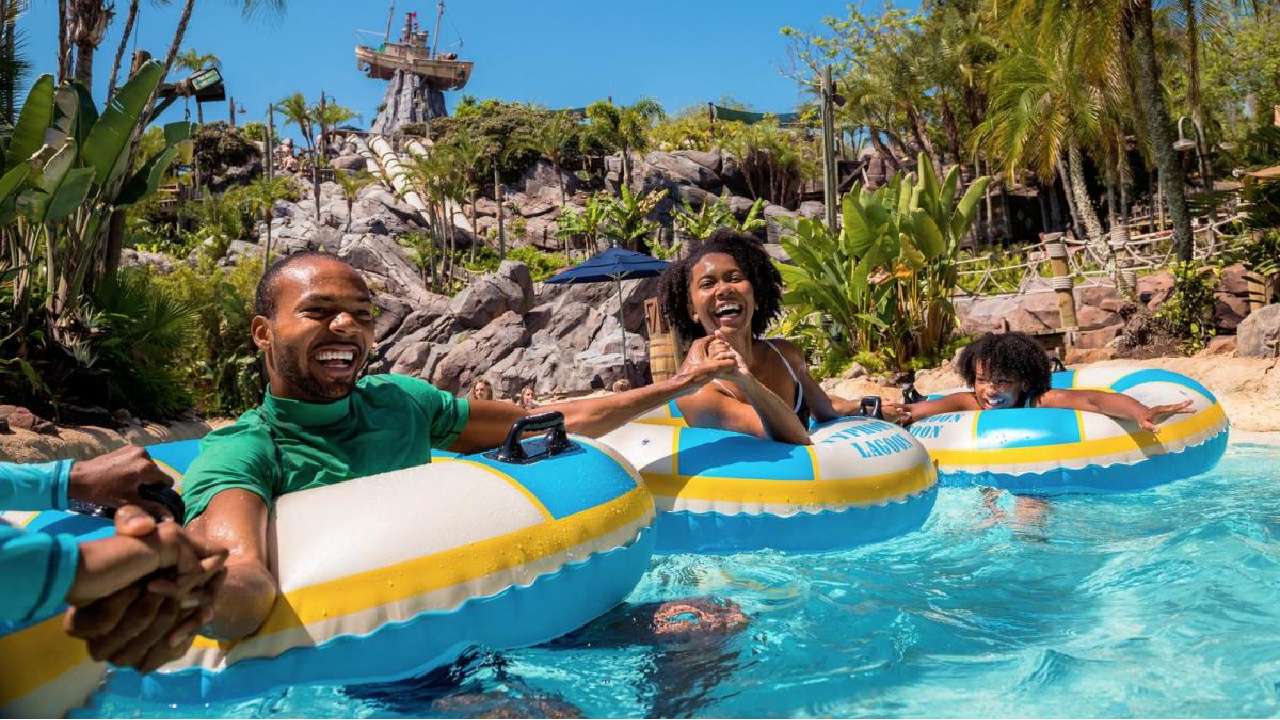 Navigating the Water Park: From Lazy River to Surf Pool
At Typhoon Lagoon, one of the most thrilling water parks, there's no shortage of exciting attractions to explore.
One of the most popular features is Castaway Creek, a lazy river that circles the entire water park. This relaxing attraction offers a leisurely ride filled with waterfalls, rope bridges, and beautiful rainforest landscapes.
For thrill-seekers, Typhoon Lagoon offers:
Epic 6-foot-tall waves every 90 seconds at the Surf Pool
Adrenaline-pumping slides like Mayday Falls, the longest and highest slide at the park
Crush 'N' Gusher, a water roller coaster that propels you up and down on inflatable rafts
Don't miss out on these exhilarating adventures!
Whether you're looking for a relaxing float down the lazy river or seeking the excitement of the Typhoon Lagoon Surf Pool, navigating Disney water parks, like this one, is a breeze.
Make sure to check the park map or the My Disney Experience app on your phone for attraction locations and wait times, ensuring a smooth and enjoyable day at this amazing water park.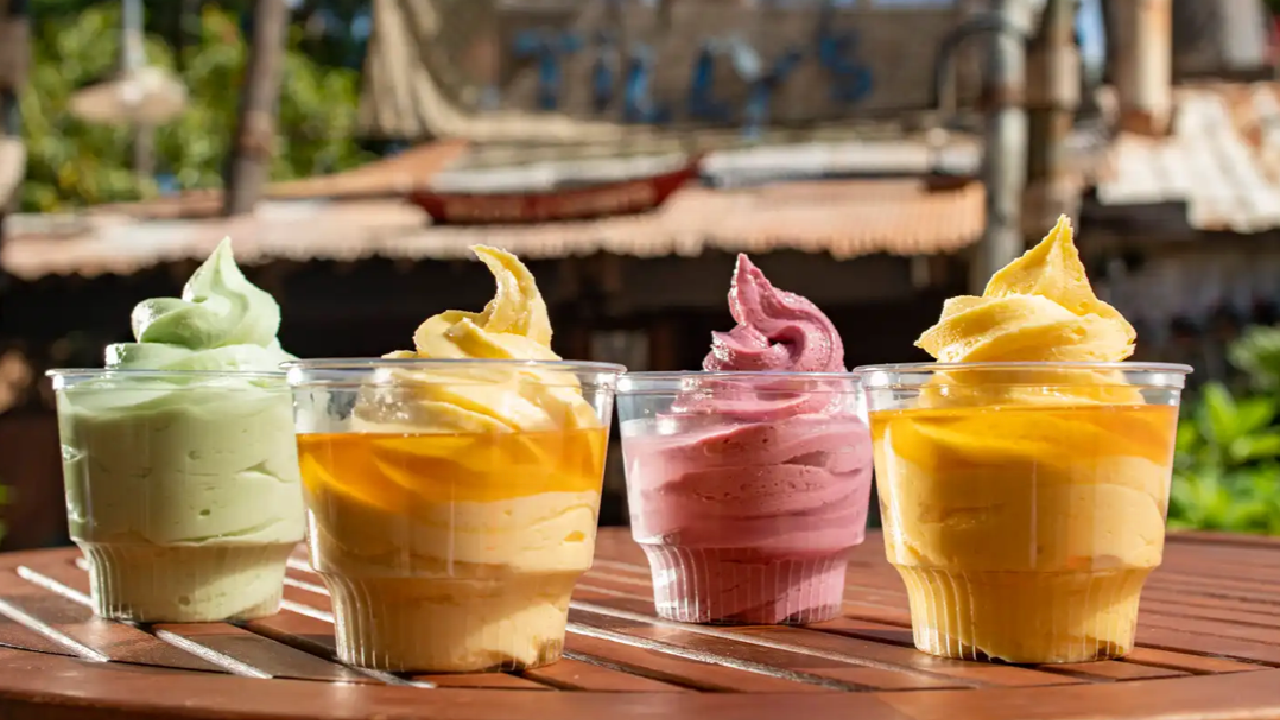 Dining Options: Refuelling After the Fun
After a day of splashing around at Typhoon Lagoon, you're bound to work up an appetite.
Luckily, the park offers a variety of dining options to satisfy your hunger.
Some of the dining options include:
Happy Landings Ice Cream: serves delicious frozen treats, including the amazing Sand Pail sundae
Typhoon Tilly's: offers more substantial meal options, such as waffle sandwiches
Snack Shack: provides entree and dessert options, including sand pail sundaes
For more dining options, consider checking out Lowtide Lou's, Leaning Palms, or other quick-service restaurants and snack stands throughout the park.
With so many tasty choices, you're sure to find the perfect meal to refuel and get back to the fun at Typhoon Lagoon.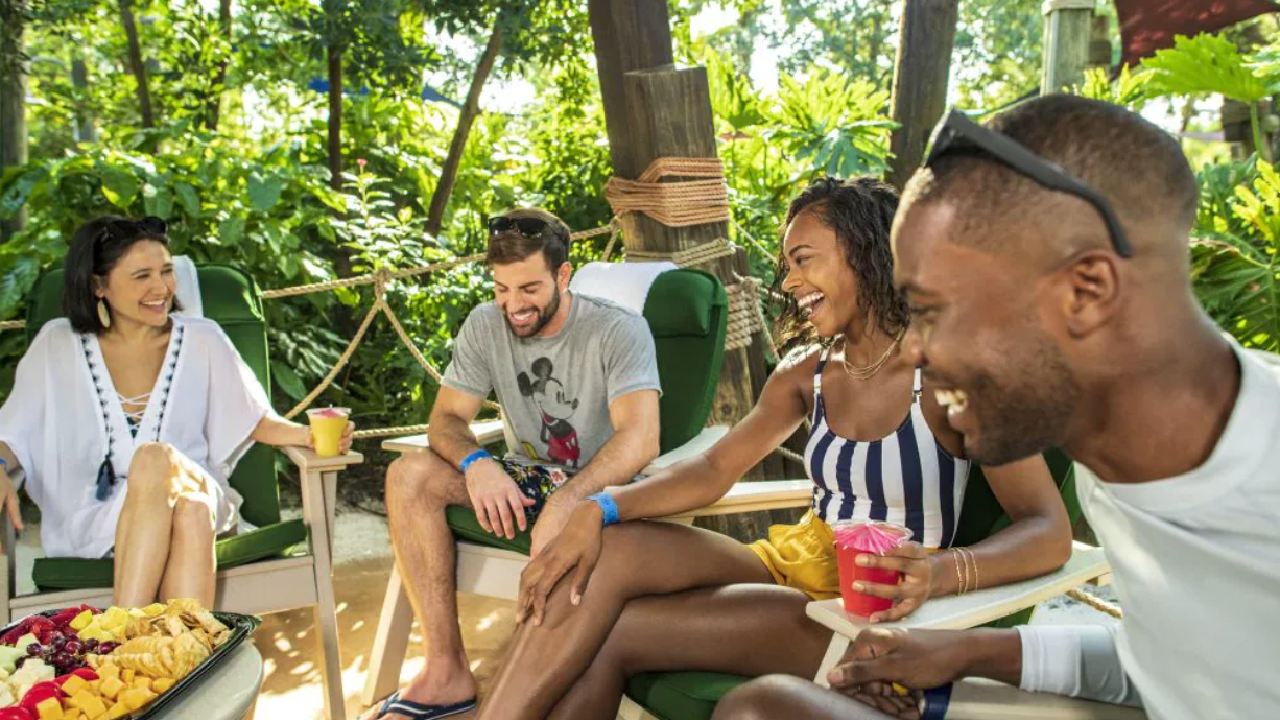 Renting Beachcomber Shacks and Umbrellas
For an added level of comfort and convenience during your visit to Typhoon Lagoon or Blizzard Beach, consider renting a Beachcomber Shack or a Getaway Glen Umbrella.
Beachcomber Shacks are private cabana-style structures that come with:
a shaded deck
towels
cushioned seating
a locker
refillable drink mugs
a cooler with ice
The average cost of a Beachcomber Shack rental is approximately $230. Prices tend to be higher during peak tourist times.
Getaway Glen Umbrellas are a more affordable option, costing around $75, and include:
Two reserved loungers
Two reserved beach lounge chairs
A table
A beach umbrella
Towels
To rent a Beachcomber Shack or Getaway Glen, simply call (407) WDW-PLAY.
Enhance your Typhoon Lagoon experience by ensuring you have a comfortable and convenient space to relax in between rides.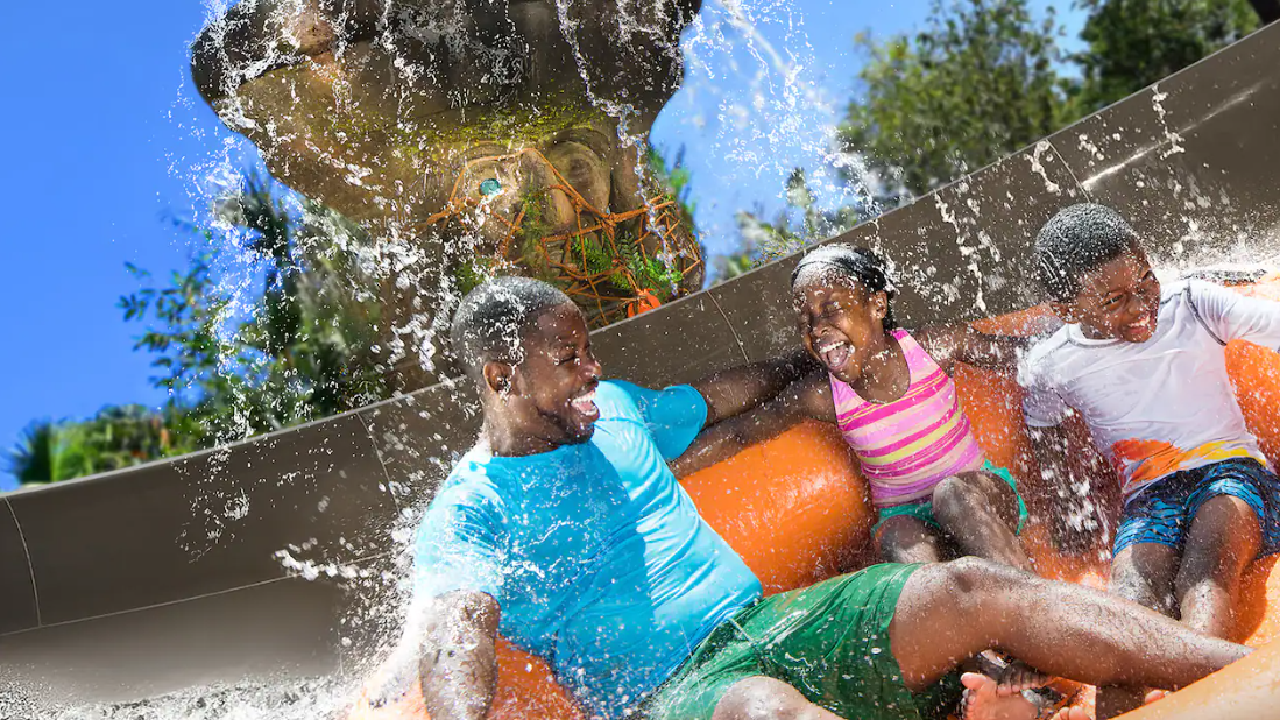 Planning for Weather: What to Do During Inclement Weather and Cold Temperatures
Preparation for inclement weather and cold temperatures is key when planning your visit to Typhoon Lagoon. Here are some important things to keep in mind:
The park occasionally closes during the winter months for refurbishment.
The park may also close due to cold temperatures in the 50s or lower.
In the event of storms, Disney may close the pools for safety reasons.
To stay updated on Disney parks information, check the My Disney Experience app on your phone during your visit.
It's important to remain flexible and have alternative activities planned in case the park is closed due to weather conditions.
Appropriate planning can still lead to an amazing Disney holiday, regardless of uncooperative weather.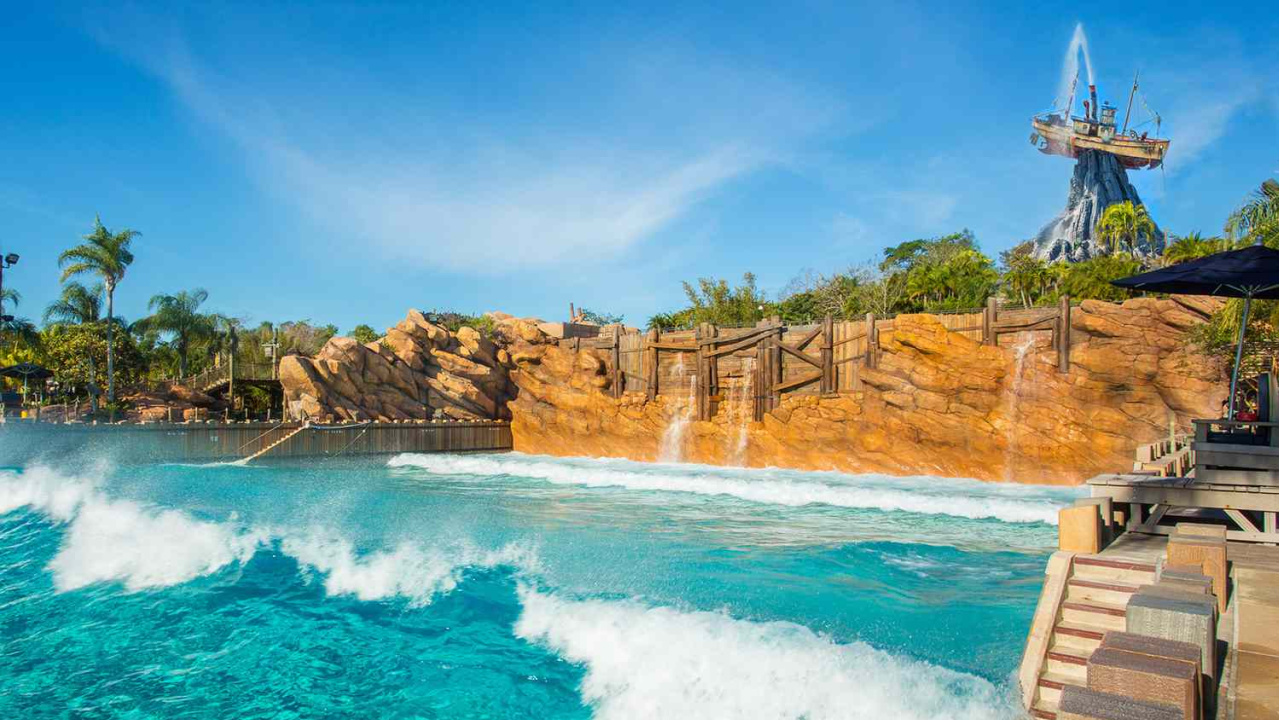 Essential Items to Pack for Your Day at the Water Park
Ensure you have all the necessary items for a fun and hassle-free experience before heading to Typhoon Lagoon.
Don't forget to pack sunscreen with a high SPF of at least 30, as well as sweat-proof and waterproof options.
In addition to sunscreen, bring your own food, drinks, and swimwear of your choice.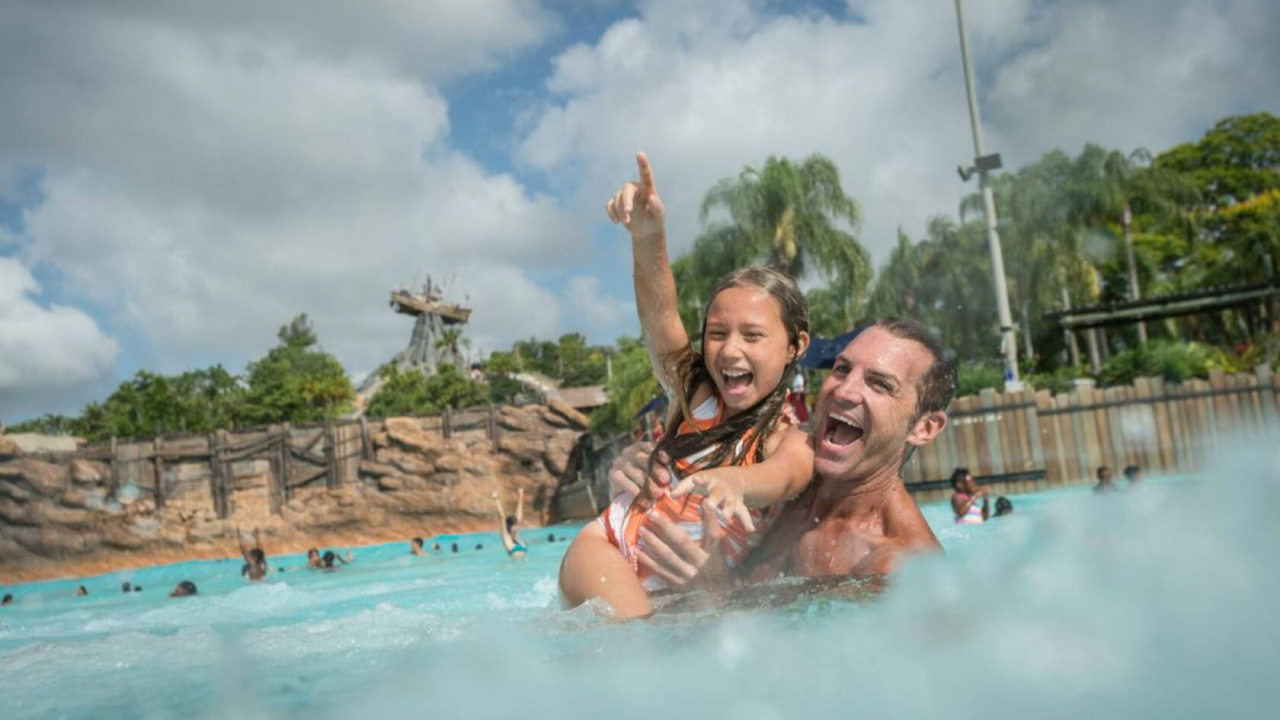 Photo Opportunities and Character Greetings
Capture the magic of your day at Typhoon Lagoon with plenty of photo opportunities throughout the park.
Some of the best spots for pictures include:
The entrance with the statue of Lagoona Gator
Castaway Creek
The Shark Reef area
Various locations with fantastic theming and photo ops
While character greetings at Typhoon Lagoon may vary and don't have specific scheduled times, it's still possible to encounter beloved Disney characters during your visit.
Be sure to check the My Disney Experience app or the schedules posted in the park for character appearance times.
These unforgettable photo moments and character encounters will make your visit to Typhoon Lagoon a cherished memory for years to come.
Final Thoughts
Typhoon Lagoon offers an incredible array of attractions, amenities, and experiences to ensure a fantastic day at the water park.
From understanding towel services and locker rentals to navigating the park and planning for weather, this guide has you covered.
Now that you're equipped with all the information you need, get ready to make a splash and have the time of your life at Disney's Typhoon Lagoon!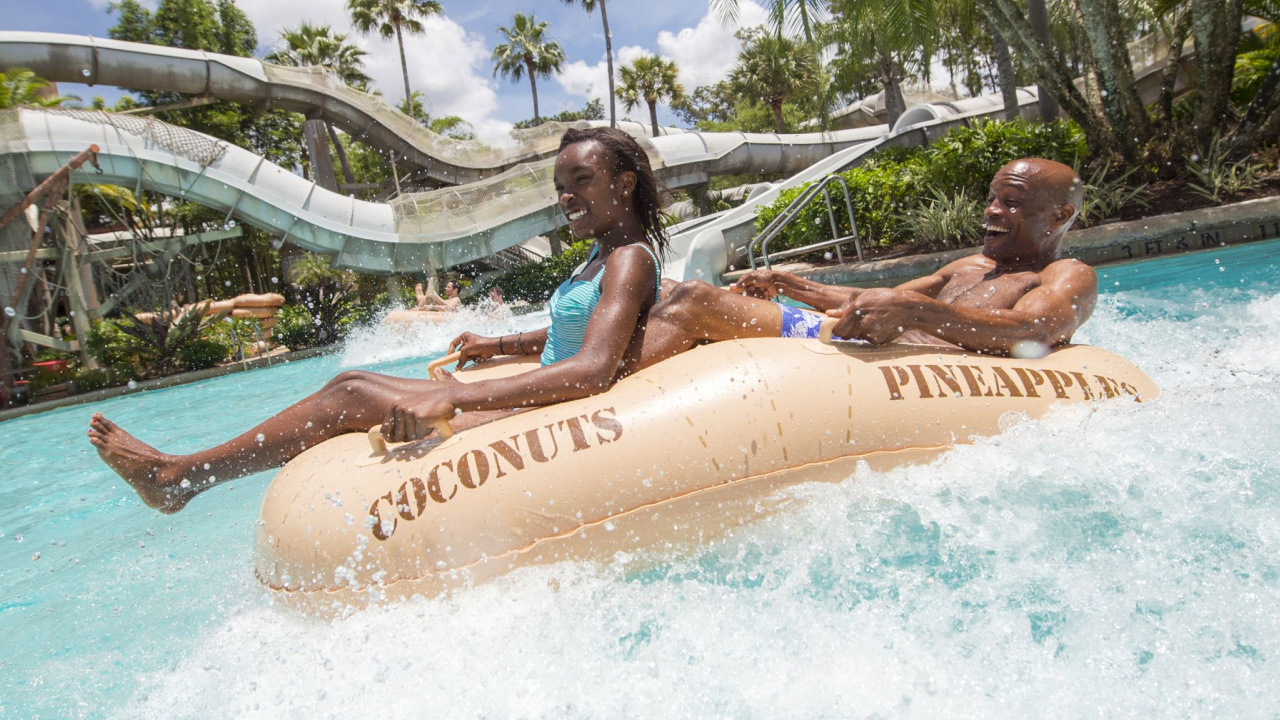 Frequently Asked Questions
Got questions about Typhoon Lagoon? Find your answers below!
How much are towels to rent at Typhoon Lagoon?
Towel rentals at Typhoon Lagoon cost $2 for non-resort guests, while hotel guests can use them for free. Locker rentals are available from $10 to $15 per day.
Can you get free towels at Typhoon Lagoon?
Yes, you can get free towels at Typhoon Lagoon if you are a Disney Resort guest! Offsite guests can rent them for just $2 per towel.
How much is a locker rental at Typhoon Lagoon?
Locker rentals at Disney's Typhoon Lagoon Water Park are available for the whole day and cost $10 for standard size and $15 for large size.
Do you wear water shoes at Typhoon Lagoon?
Yes, it is highly recommended to wear water shoes at Typhoon Lagoon. They'll protect your feet from the hot pavement and you can wear them on most attractions! Plus, they're handy for use in the restrooms as well.
Do you need towels for Typhoon Lagoon?
Towels can be rented at Typhoon Lagoon for around $2 each. If you're a Disney Resort guest, towel rental is free. Remember to leave them at the park after use.