Go Karting in Orlando: Top Hotspots for Speed Seekers
Go Karting in Orlando: Top Hotspots for Speed Seekers
Orlando, the theme park capital of the world, offers an array of thrilling attractions. One such thrilling activity that stands out is go karting. This family-friendly activity offers adrenaline-filled experiences for everyone.
In Orlando, the kart racing scene is packed with some of the best go kart tracks around. Here's our top list that you should definitely check out.
1. Fun Spot America
Fun Spot America, a haven for thrill seekers, is home to one of the most exciting go kart tracks. The multi-level tracks offer a fun-filled racing experience, complete with tight corners and steep inclines. The park provides you with state-of-the-art karts, ready to deliver a high-speed karting experience. Don't miss their thrilling fun spot rides, arcade games, and other exciting attractions. This is a great location to host a birthday party, promising a fun experience for the whole family.
2. Orlando Kart Center
Orlando Kart Center is renowned for its professional-grade outdoor kart track. The track design incorporates tight corners and technical sections, which provide a challenging experience for kart racing enthusiasts. They offer various kart types to cater to different skill levels. Furthermore, they uphold high safety standards and provide the necessary safety gear for a secure racing experience. This is a perfect spot for races with friends or family.
3. K1 Speed
For an unparalleled indoor karting experience, K1 Speed is the place to be. The go kart track at K1 Speed offers an exciting and unique karting experience. It features a state of the art track with electric go karts that deliver speed and performance. Not only do they offer top-notch racing, but they also have an extensive arcade and a fantastic birthday party hosting service.
4. I-Drive NASCAR Indoor Kart Racing
A notable mention in the karting scene in Orlando is the I-Drive NASCAR Indoor Kart Racing facility. This go kart racing center features an innovative indoor karting track. With high-speed electric karts, this track is perfect for thrill-seekers who like taking on tight corners at high speed. Remember to bring your family along for an unforgettable race day.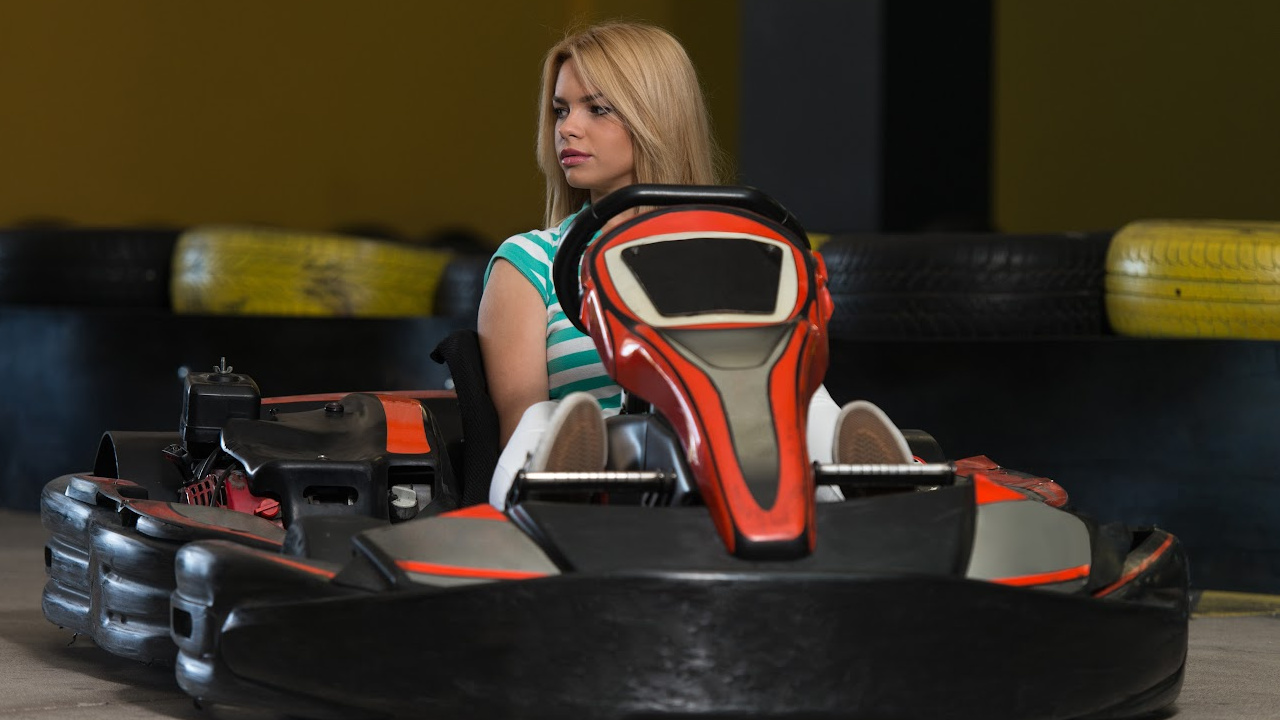 Frequently Asked Questions
Frequently Asked Questions About Go Karting in Orlando.
Where Can I Find the Best Go Karting Experience in Orlando?
Orlando is known for its top-notch go kart tracks. Notable places include Fun Spot America, Orlando Kart Center, K1 Speed and I-Drive NASCAR Indoor Kart Racing Each offers a unique and thrilling karting experience.
What is the Average Cost for Go Karting in Orlando?
The price for go karting can vary based on the venue, length of the ride, and if any additional experiences are included. On average, prices can range from $20 to $50 per race.
Do I Need to Make a Reservation for Go Karting in Orlando?
While walk-ins are often welcome at many go karting venues, it is recommended to make a reservation to ensure availability, especially during peak tourist season or for larger groups.
Is Go Karting in Orlando Suitable for First-Timers?
Absolutely! Go kart tracks in Orlando cater to various skill levels, from beginners to experienced racers. Most venues provide safety instructions and equipment to ensure a secure and fun racing experience.
Are Go Karting Venues in Orlando Open Year-Round?
Yes, most go karting venues in Orlando are open year-round. Indoor tracks like K1 Speed and I-Drive NASCAR Indoor Kart Racing are perfect for rainy days or to escape the Florida heat.
What Other Activities Can I Do at Go Karting Venues in Orlando?
Besides kart racing, many karting venues in Orlando offer additional attractions like arcade games, thrill rides, and food and beverage options.
How Can I Reach Go Karting Venues in Orlando from Popular Tourist Areas?
Most go karting venues are conveniently located and easily accessible from popular tourist areas in Orlando. Public transportation, taxis, and ride-sharing services like Uber and Lyft are available for ease of travel.