How Much Does Magic Kingdom Make in a Day at Disney World?
How Much Money Does Magic Kingdom Make in a Day?
The Magic Kingdom at Walt Disney World is a place where dreams come true. But, it's not just about dreams. It's also a massive business operation that makes a lot of money every day.
If you've ever wondered about the financial workings of this magical park, you're in the right place. We're going to look at how much money the Magic Kingdom makes in a day and uncover the different ways it generates its income.
So, let's get started on our journey to understand the financial magic behind the happiest place on Earth.
Key Highlights
Magic Kingdom generates substantial revenue from ticket sales, resort stays, food and beverage purchases, and merchandise sales.
The average cost of a one-day ticket is $100 with over 50k visitors daily contributing to its estimated daily net profit of around $8 million.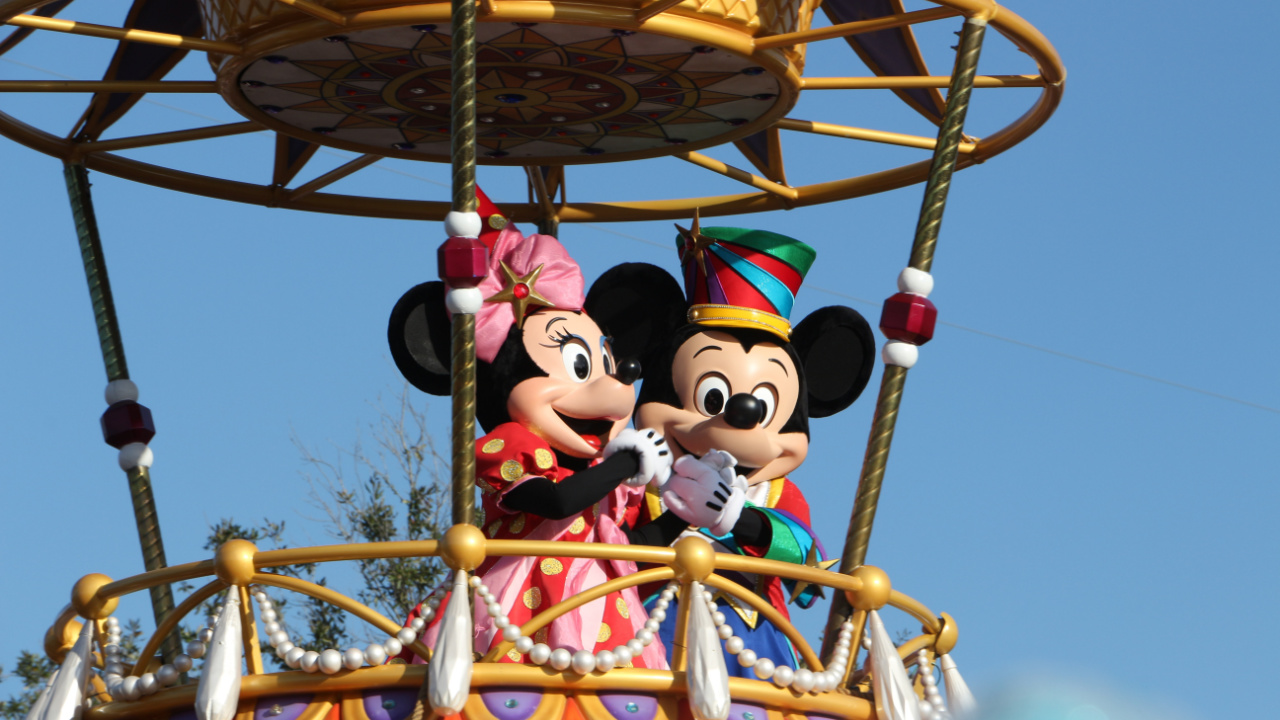 Earnings of Magic Kingdom: A Daily Financial Fairy-tale
Magic Kingdom is a primary source of revenue among Disney theme parks, significantly contributing to the overall financial success of the Disney family.
The park's revenue comes from various sources, including:
Resort stays
Ticket sales
Food and beverage purchases
Merchandise sales
These enchanting experiences at Disney California Adventure attract millions of visitors each year, generating substantial revenue for the park.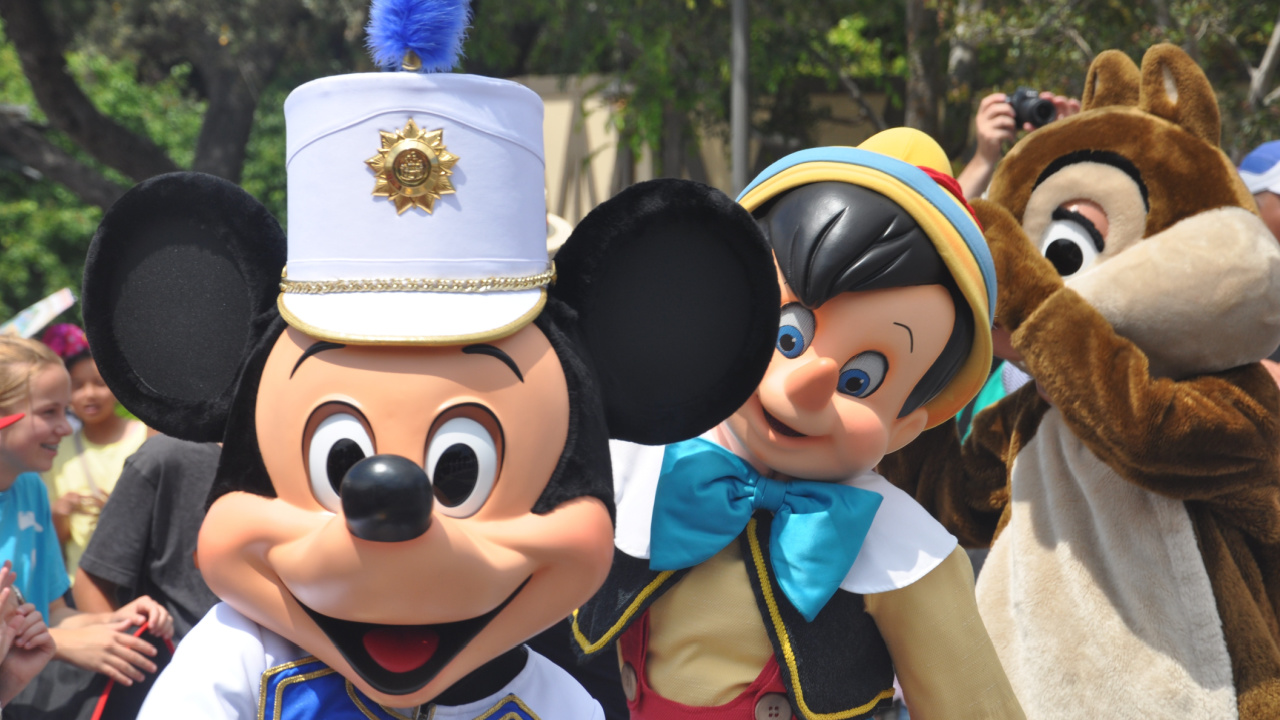 Kingdom of Cash: Ticket Sales Triumphs
Like most amusement parks, Magic Kingdom thrives on daily ticket sales, with thousands of visitors daily.
The average cost for a one-day ticket to Magic Kingdom is approximately $100, making it an important factor for families planning their Disney holidays.
With around 58 million guests visiting Disney World annually and approximately 50,000 individuals visiting Magic Kingdom daily, ticket sales alone generate a magical fortune.
Beyond standard park tickets sales, Magic Kingdom offers the following features and services:
Disney Genie: a paid service replacing the free Fastpass+ system, priced at $15 per person per day
Skip-the-line privileges for individual lightning lanes on single attractions, priced at $10-15 per person per ride
Multi-day or 14-day tickets: offering a slight reduction in prices for visitors, allowing them to stay longer and spend more on merchandise and food
These additional features and services contribute to the park's daily revenue.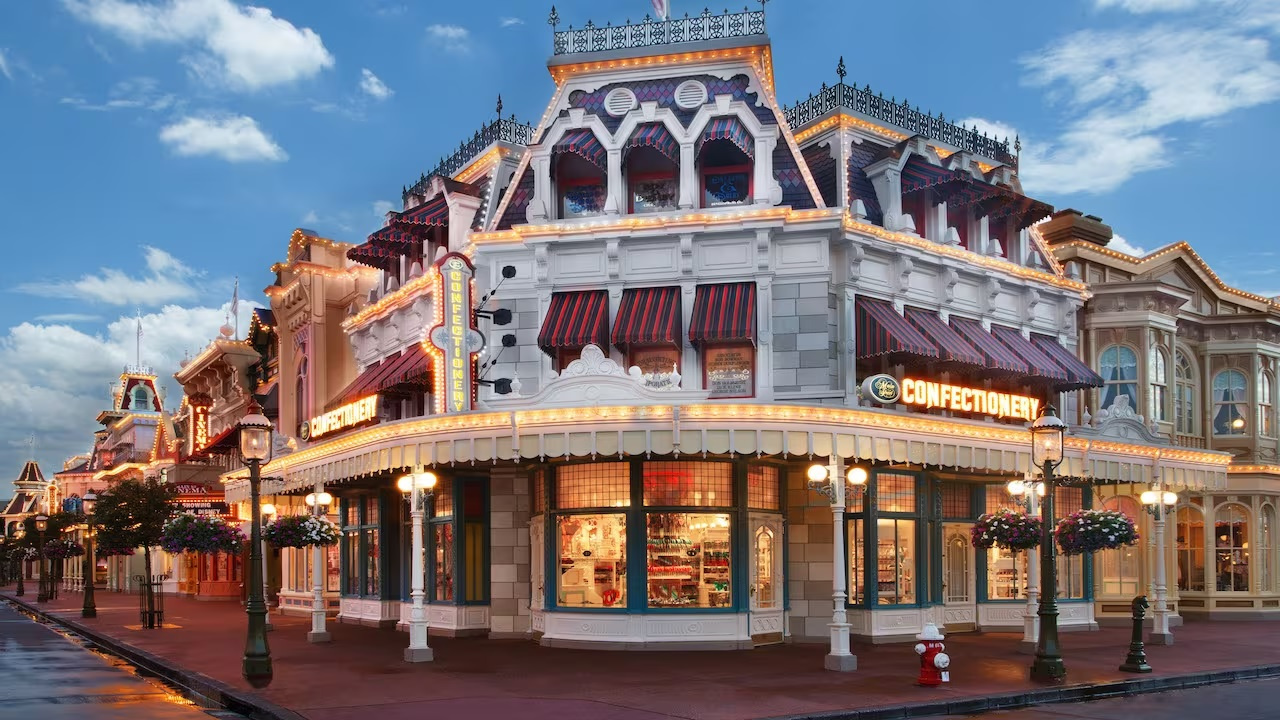 Royal Retail: The Fortune Found in Gift Shops
Gift shops at Magic Kingdom offer a wide range of exclusive merchandise and souvenirs, including:
Plush toys
Mickey ears
Apparel
Collectibles
These items significantly add to the park's daily earnings, as guests are eager to bring home a piece of the magic.
Guests are estimated to spend around $20 on merchandise daily, resulting in approximately $3,290,820 in daily revenue across the parks.
The Emporium, the large shop on Main Street in Magic Kingdom, generates enough revenue to cover the wages of all the park's cast members per day.
This retail sector plays a significant role in sustaining the park's impressive earnings.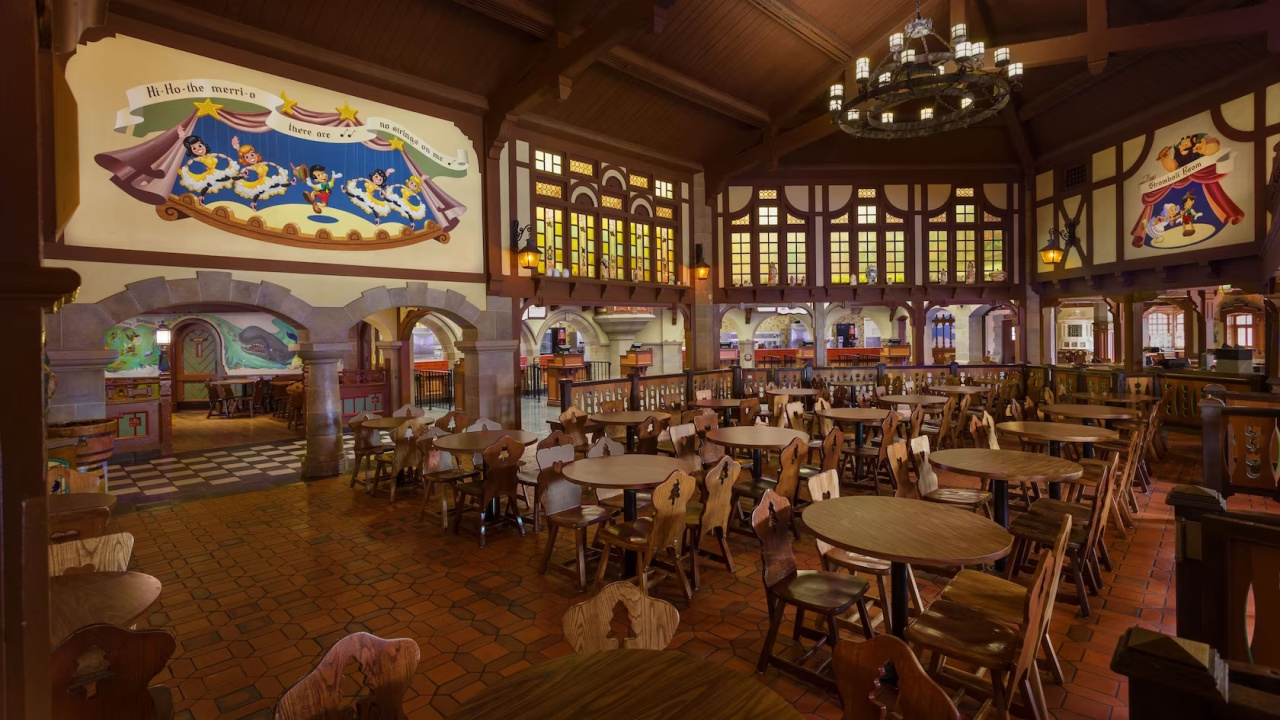 Culinary Contributions: Dining Earnings at Disney World
From quick-service bites to sit-down restaurants, dining options at Magic Kingdom are as varied as they are delicious, and they play an important role in the park's daily revenue.
Magic Kingdom generates approximately $1.5 million in daily food revenue, satisfying hungry guests and filling the park's coffers simultaneously.
Popular snacks like Mickey Waffles and beignets contribute to these impressive figures, while even more substantial menu items, such as adult entrees priced around $12 and children's meals ranging from $7-$9, keep visitors fuelled for a day of adventure.
It's clear that the culinary coins at Disney's crown jewel are a significant component of the park's enchanting earnings.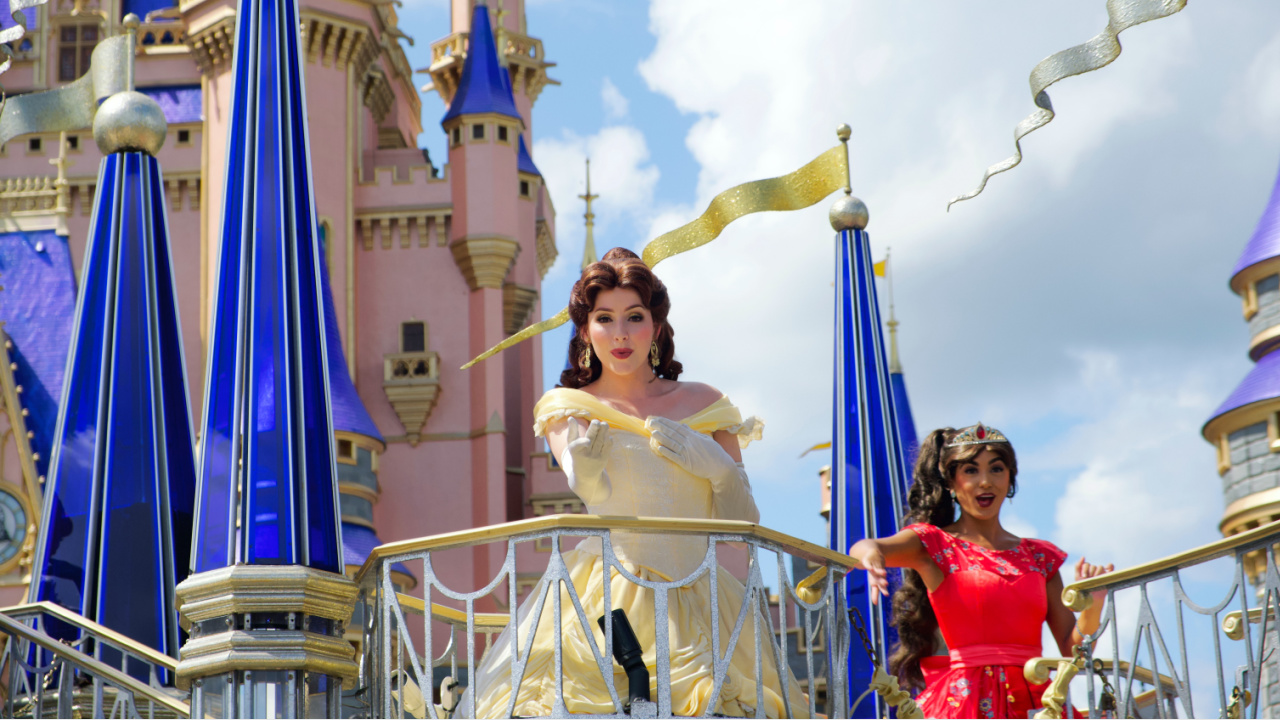 Breaking Down Magic Kingdom's Daily Profits
To fully appreciate Magic Kingdom's daily profits, we must examine the park's operational expenses and the remaining net gains after all costs are accounted for.
This section will cover the expenses of operating Magic Kingdom and its profitability.
The Cost of Casting Spells: Operational Expenses Unveiled
Operating a theme park like Magic Kingdom comes with substantial daily operational expenses, including:
Labor
Maintenance and repairs for rides and attractions
Utilities
Other park-related costs
Staff salaries, in particular, play a major role in Disney's daily expenses, as the park employs thousands of dedicated cast members who work tirelessly to make the magic happen for guests of all ages.
Unexpected events like ride malfunctions, accidents, or bad weather can also affect the park's daily operational costs.
Balancing these expenses is a key aspect of sustaining Magic Kingdom's profitability and overall financial stability.
The Potion of Profitability: Net Gains After the Magic Dust Settles
With an estimated total daily revenue of around $25 million and operating costs at approximately 25% of revenues, Walt Disney World's daily net income comes to about $20 million.
However, when we focus on Magic Kingdom alone, the question of how much does Disney spend on daily operational expenses arises, amounting to approximately $23 million.
After accounting for these expenses, Magic Kingdom is left with a daily net profit of around $8 million.
This figure showcases the park's financial prowess and its ability to generate a significant amount of profit despite the myriad costs associated with operating such an iconic and beloved theme park.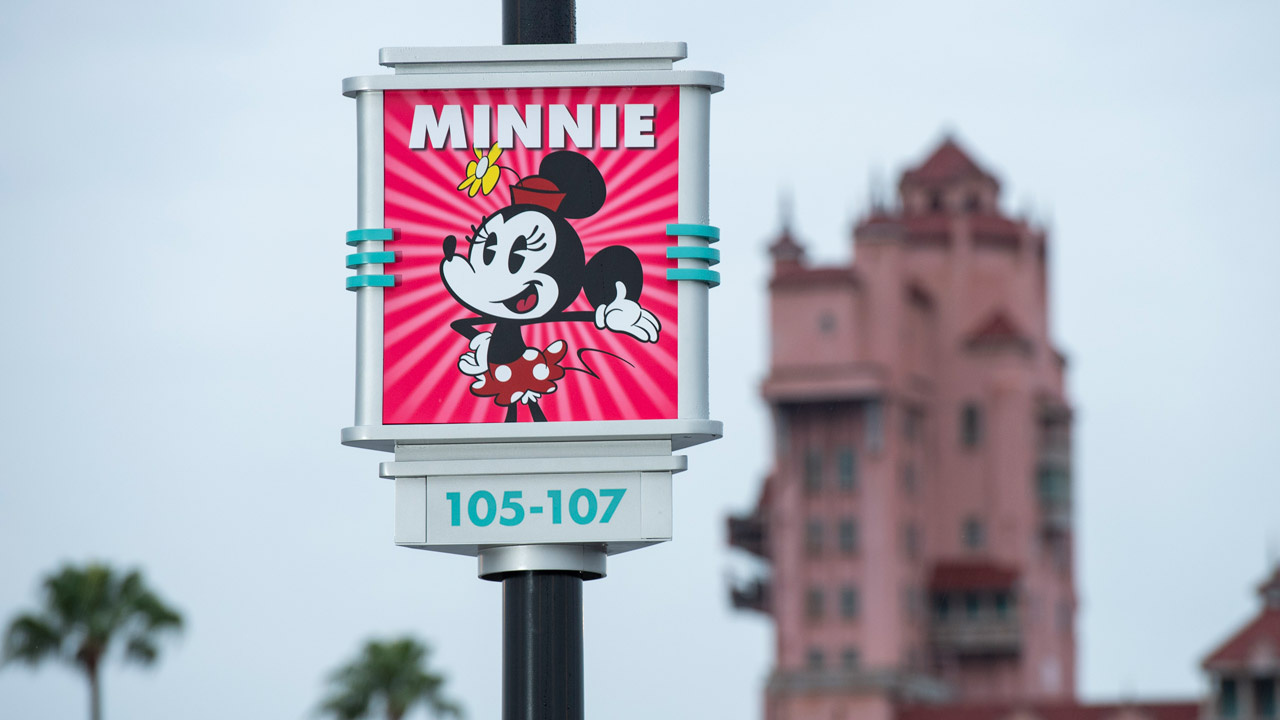 Parking Pot of Gold: The Lucrative Lot of Magic Kingdom
While not immediately apparent, Magic Kingdom's parking lots contribute significantly to the park's revenue streams. Generating more than half a million dollars daily, these lots are a veritable pot of gold for Disney World.
Parking at Disney World costs $25 per day, or $45-$50 for preferred parking close to the park entrance. With approximately 12,156 parking spots available at Magic Kingdom, these fees contribute a sizable amount to the park's daily revenue.
The lucrative lot of Magic Kingdom demonstrates that even the most mundane aspects of a visit can be transformed into a profitable venture.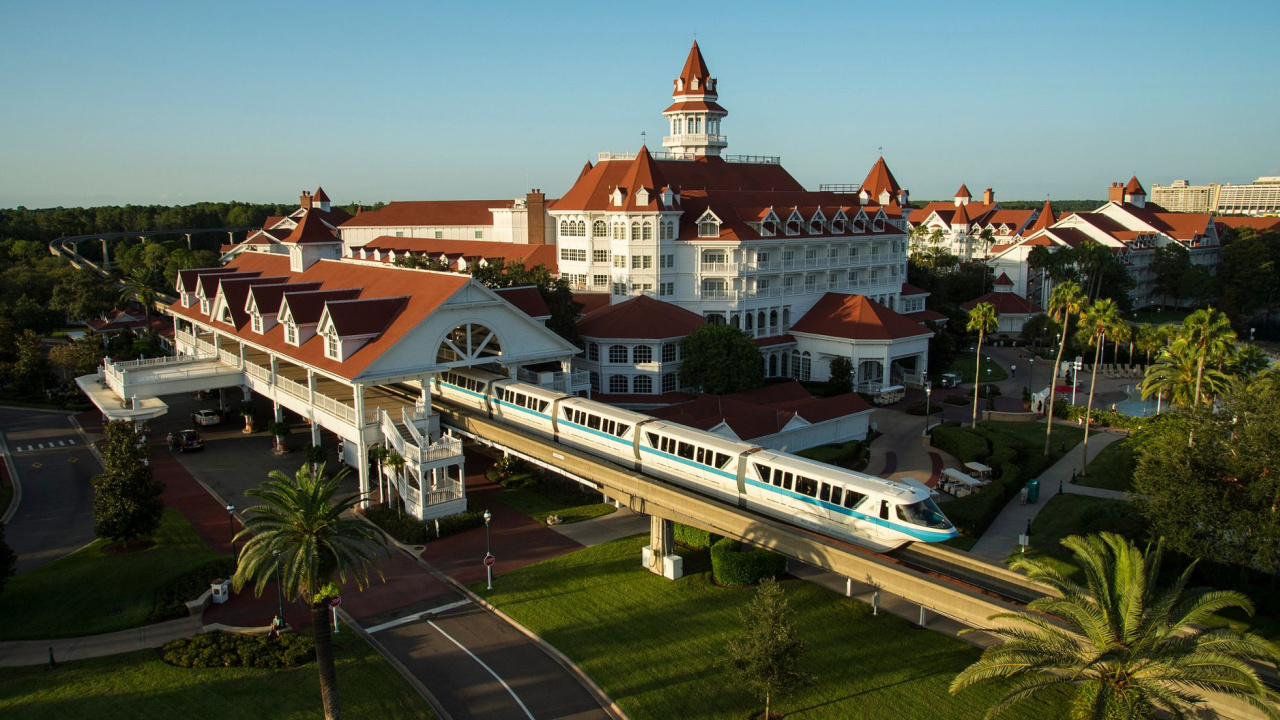 Resort Revenues: The Monetary Impact of Disney World's Guests
Disney World resorts are more than just luxurious accommodations for vacationers – they're also significant contributors to Disney Parks' daily earnings, particularly Magic Kingdom.
Hotel stays and Disney vacation packages booked through the Walt Disney Travel Company add to the park's revenue, as guests often opt to stay at Disney-owned properties for the convenience and immersive experience they provide.
The cost of a room in a Disney hotel located on the monorail, such as the Grand Floridian, can exceed $3,000 a night for suites.
Even the average cost of a hotel room at a Disney World property comes in at around $75 per day.
As guests indulge in luxurious accommodations and magical experiences, these resort revenues further bolster Magic Kingdom's enchanted earnings.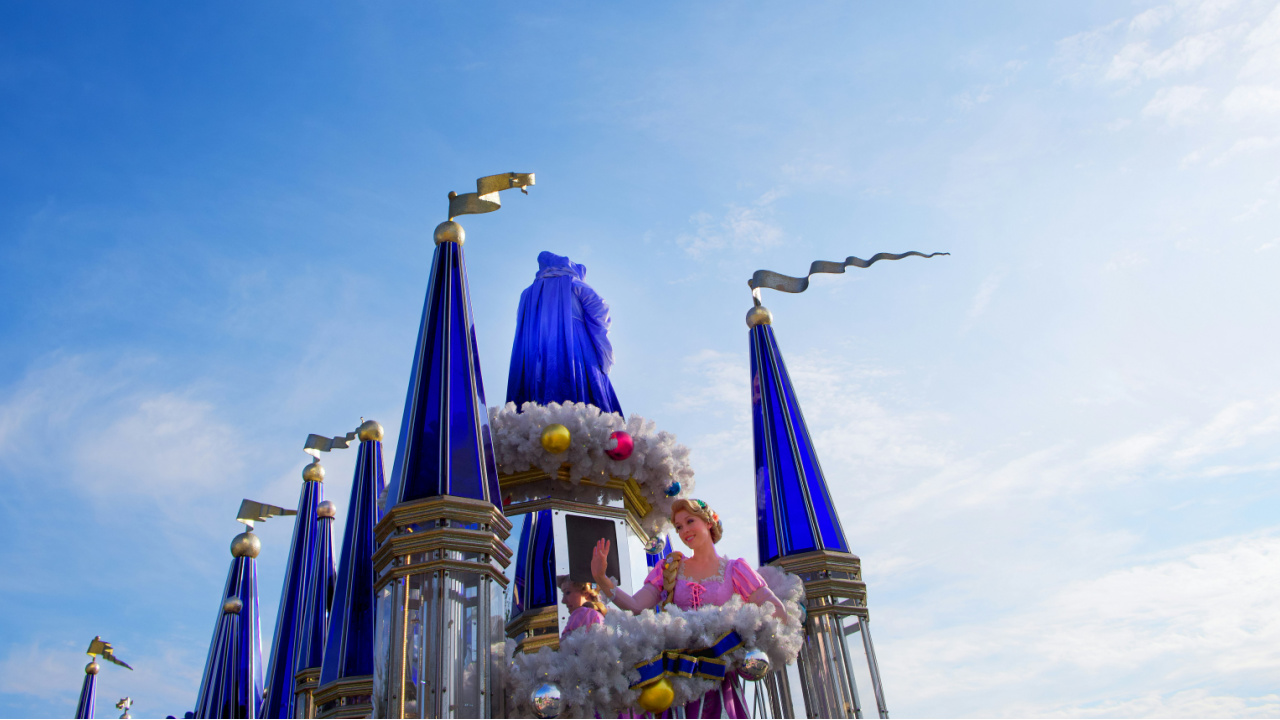 Magic Kingdom's Role in the Walt Disney Company's Success
Magic Kingdom's performance has far-reaching implications, contributing to the overall success of the Walt Disney Company.
In the following sections, we will examine the park's impact on shareholders and its interaction with other divisions to drive the broader Disney empire.
The Synergy Spell: Theme Park Success Fuels Disney's Empire
The success of Magic Kingdom not only boosts the park's own revenue but also propels Disney's broader empire, especially its media networks and studio entertainment divisions.
As the theme park continues to captivate the hearts of millions of visitors, the Disney brand simultaneously strengthens its presence and reach in other areas of the entertainment industry.
Channels such as:
ABC
ESPN
Disney Channel
National Geographic
as well as streaming services like Disney+, all fall under Disney's media networks division.
The division generates revenue primarily through advertising and subscription fees. Magic Kingdom's success bolsters the financial stability of Disney, enabling the company to invest in and produce premium content for its media networks.
This synergy between the theme park and media divisions drives the ongoing success of Disney's empire.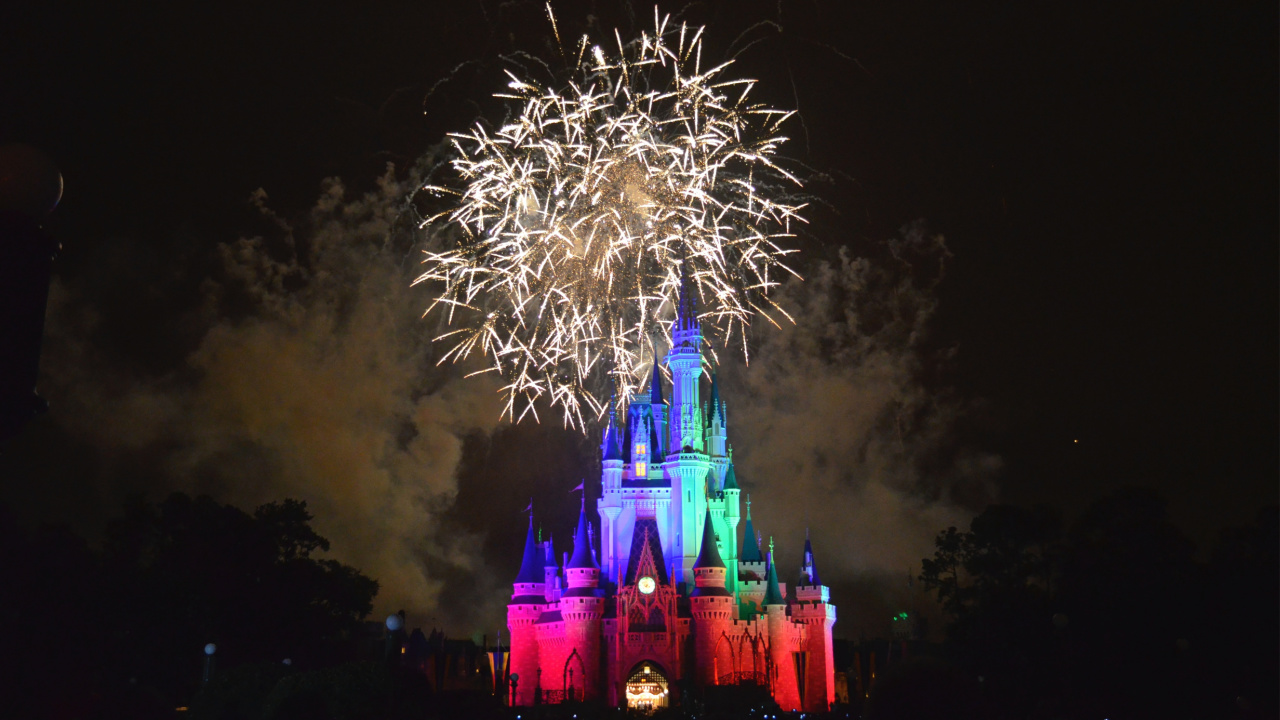 The Happiest Shareholders on Earth
Magic Kingdom's financial performance can influence Disney's stock value, and a successful performance by Magic Kingdom can have a positive impact on Disney's stock value as it shows the company's capability to generate profits from its theme park division.
Key financial highlights of Magic Kingdom that have attracted shareholders include:
The successful opening of the $5.5 billion Shanghai Disney Resort
The consistent profitability of the theme parks
The payment of cash dividends to shareholders
By consistently producing high revenues and profits, Magic Kingdom has significantly contributed to Disney's overall success and has drawn a substantial number of shareholders who have been rewarded with cash dividends and other benefits.
The park's performance is a testament to its vital role in the Walt Disney Company's success story.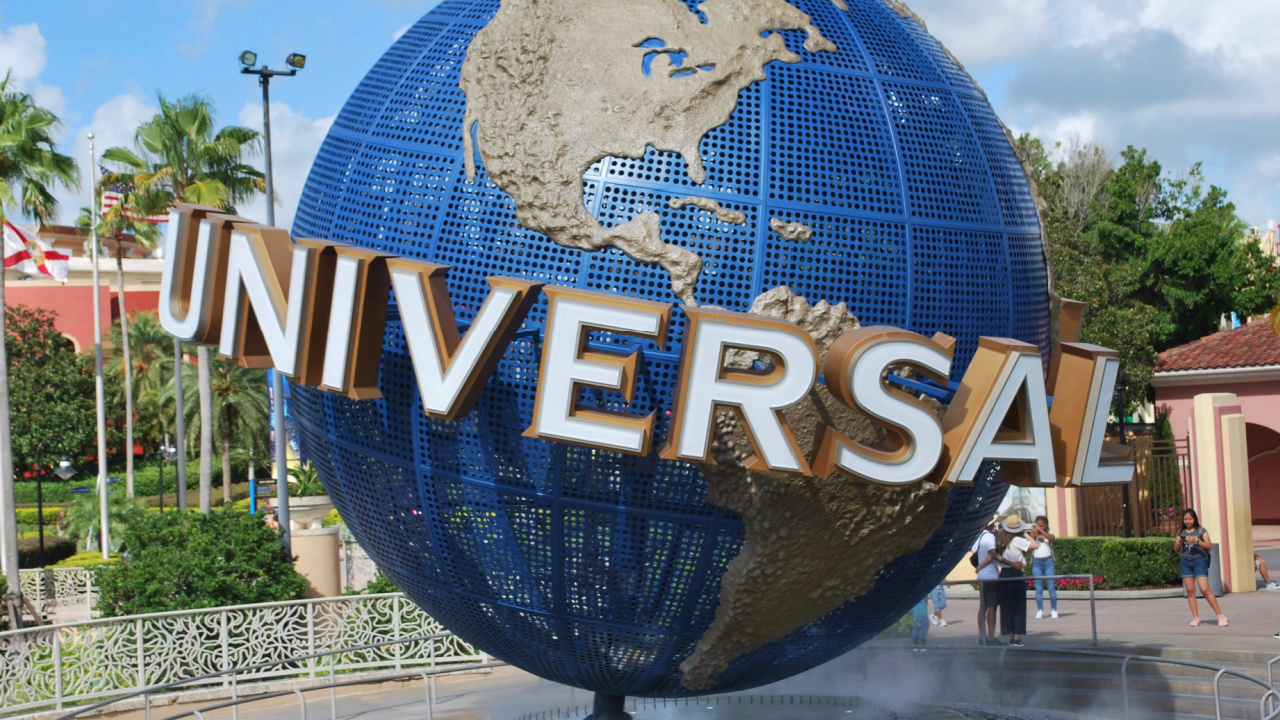 Comparing Daily Earnings with Universal Studios
When it comes to daily earnings, how does Magic Kingdom measure up against its rival, Universal Studios?
Both parks are renowned worldwide and offer a multitude of attractions and experiences, yet they differ in their revenue sources and profitability.
Universal Studios generates revenue from:
Ticket sales
Food and beverage sales
Merchandise
Hotel stays
Similar to Magic Kingdom, however, Magic Kingdom's daily earnings are markedly higher than those of Universal Studios.
This comparison highlights the financial prowess of Magic Kingdom as a leader in the theme park industry and its ability to captivate the hearts (and wallets) of millions of visitors.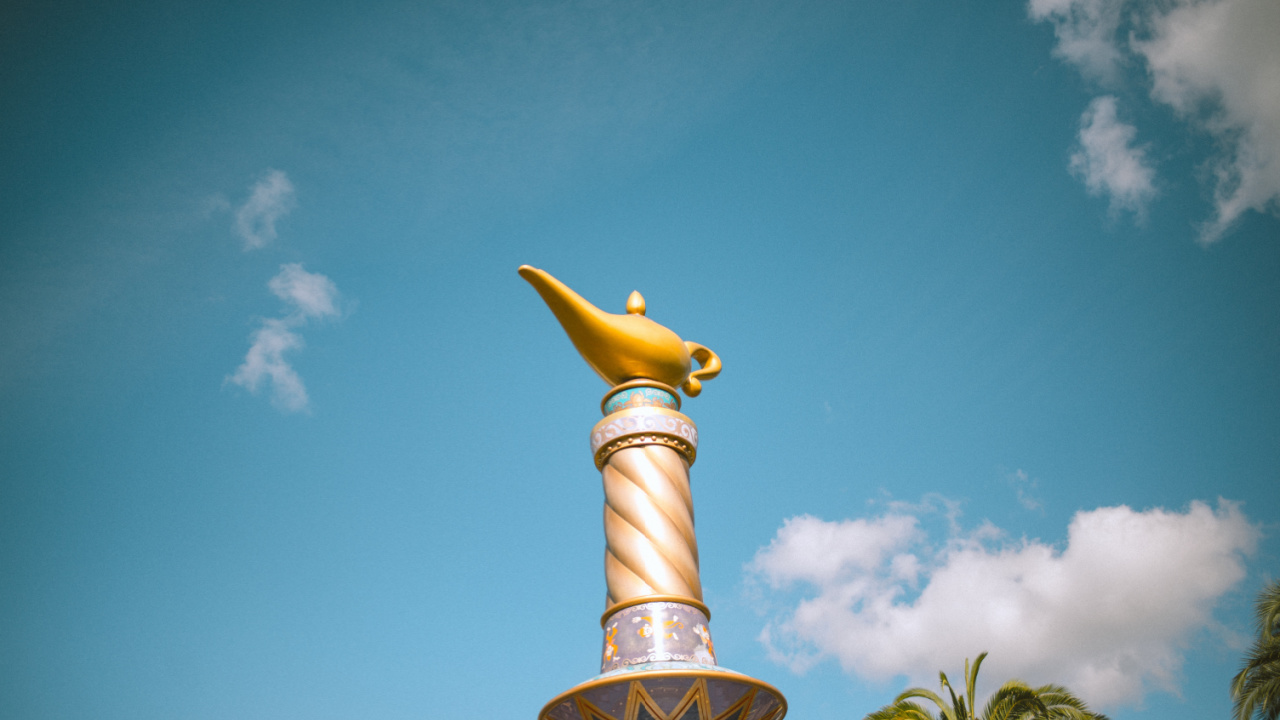 The Least Visited Corners of Magic Kingdom
Beyond the iconic attractions and beloved characters, there are lesser-known corners of Magic Kingdom that still contribute to the park's daily revenue.
Attractions such as Swiss Family Treehouse, The Magic Carpets of Aladdin, and Monster's Inc. Laugh Floor may not draw the same crowds as the headliners, but they play a role in maintaining a diverse and enjoyable park experience.
Magic Kingdom employs various marketing strategies to encourage visitors to explore these lesser-known attractions, including targeted advertising and promotional offers.
While these hidden gems may not generate the same level of revenue as the park's more popular attractions, their existence enhances the overall park experience and ensures that every guest can find something to enjoy and remember.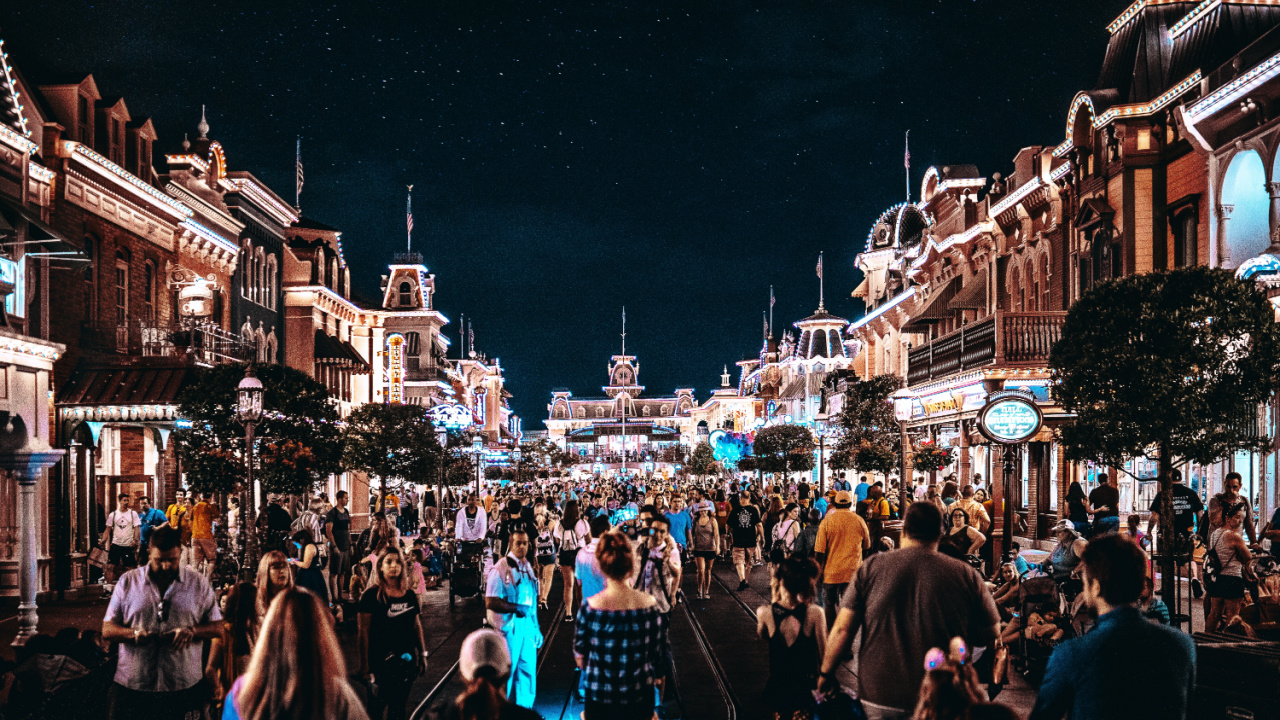 Magic Kingdom's Market Magic: Evaluating the Park's Economic Influence
The economic influence of Magic Kingdom extends beyond the park's gates, impacting the local economy and tourism industry.
As a major player in Florida's tourism industry, Disney World drives expansion, generates employment opportunities, and contributes significantly to the state's economic prosperity.
Magic Kingdom's spending has a positive effect on the economy of Florida, creating a ripple effect that benefits the Sunshine State.
Visitors to Disney World often spend money at local restaurants, stores, and other Florida attractions, further bolstering the park's economic influence.
From property taxes to job creation, Magic Kingdom's market magic is a powerful force in Florida's economy.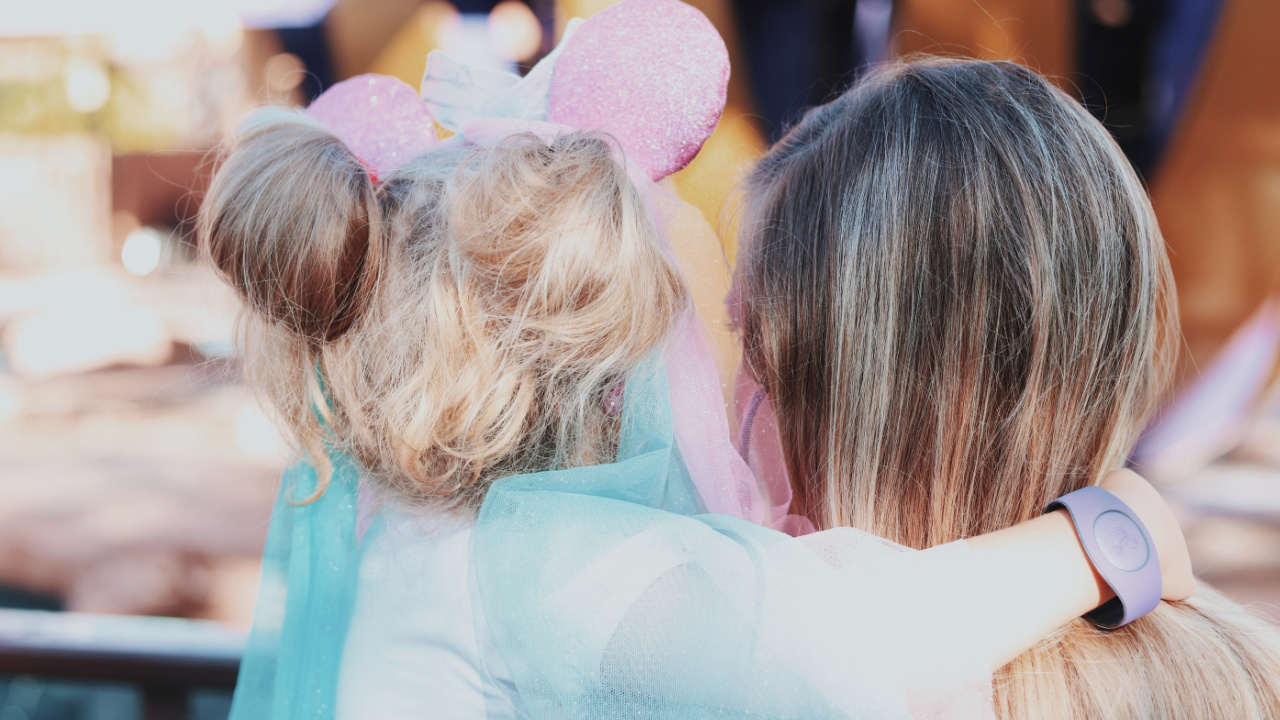 Predicting Magic Kingdom's Revenue Growth
Looking ahead, it's important to consider the potential growth of Magic Kingdom's revenue. Factors such as new attractions, expansions, and economic trends will play a role in shaping the park's financial trajectory.
Recent revenue trends for Magic Kingdom indicate consistent growth, with the Parks, Experiences, and Products division reporting a 13% increase in revenue to $8.3 billion in the first nine months of the year.
The potential expansion of Magic Kingdom, including rumoured additions like a Coco and Disney Villains Land, as well as attractions based on Frozen, Tangled, and Peter Pan, could draw more visitors and further increase future revenue.
This success could also inspire similar growth strategies for other parks, such as Disneyland Paris.
Economic factors and seasonal fluctuations will also play a role in shaping Magic Kingdom's revenue growth predictions, making the park's future a fascinating topic to watch.
Final Thoughts
From ticket sales to parking lots, and from dining to retail, the Magic Kingdom's daily earnings reveal the financial power behind the happiest place on Earth.
As the park continues to enchant visitors and drive the success of the Walt Disney Company, the magic of this iconic destination is sure to captivate the hearts and minds of generations to come.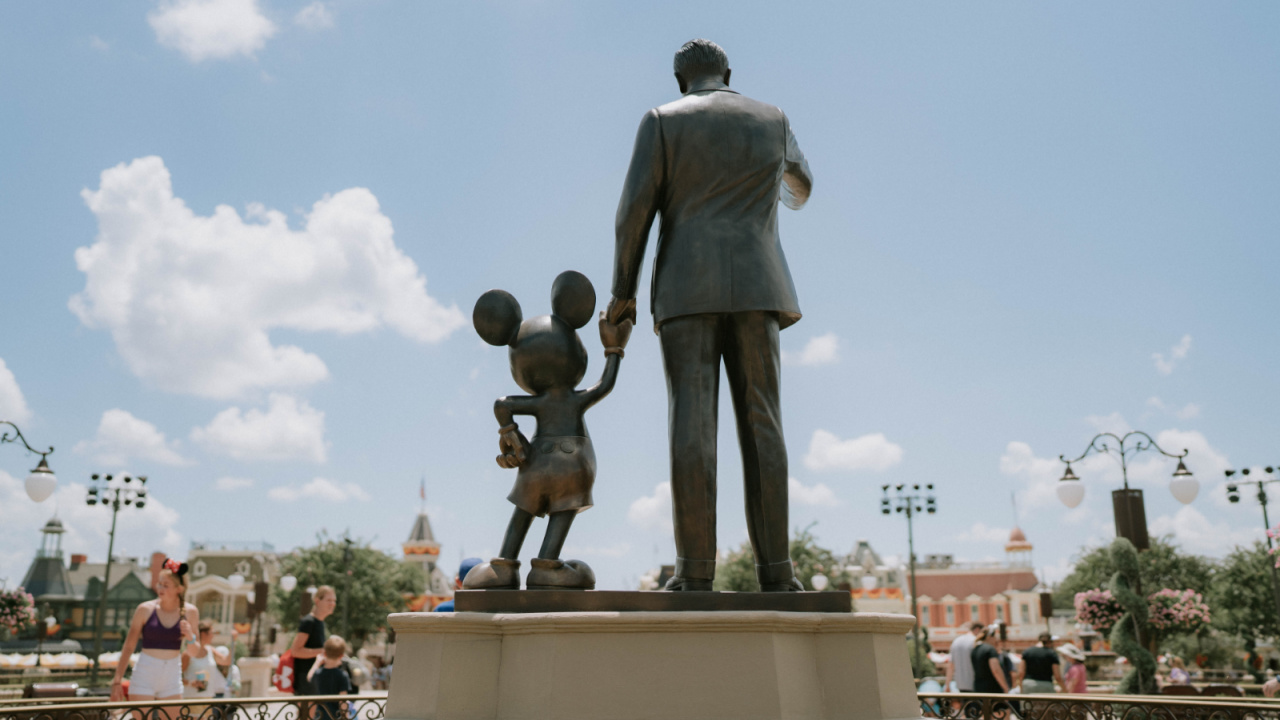 Frequently Asked Questions
Let's wrap up with some quick answers to frequently asked questions about Magic Kingdom's financial operations.
How much does Disney make per day?
Disney makes an incredible $185.02 million per day, a result of their many acquisitions and successful movie studios.
What is the busiest day at Magic Kingdom?
Monday is the busiest day at Magic Kingdom due to families planning week-long holidays, often arriving on Sundays or Mondays. Tuesdays and Thursdays tend to have lighter crowds than other days in the week, making them the best days to visit without worrying about excessive crowds.
What does Disney make the most money on?
Disney generates a majority of its profits through its media and entertainment division, which includes television and cable channels and the streaming service Disney+.
What are the main sources of Magic Kingdom's daily revenue?
Magic Kingdom's daily revenue is derived from resort stays, ticket sales, food and merchandise purchases, providing an exciting and unique experience for all visitors.
How much does a one-day ticket to Magic Kingdom cost?
A one-day ticket to Magic Kingdom typically costs around $100.