Ultimate Guide to the TapuTapu System at Volcano Bay for 2024
Ultimate Guide to the TapuTapu System at Volcano Bay for 2024
Experience the future of theme park enjoyment with TapuTapu at Volcano Bay, part of Universal's Volcano Bay water theme park.
This wearable technology is designed to maximize your time at the water park, ensuring you never stand in long lines for Volcano Bay Rides.
Included in your admission, TapuTapu allows you to virtually queue for attractions like the Krakatau Aqua Coaster or the Maku Puihi Round Raft Rides. Explore Universal's Volcano Bay at your leisure, while your TapuTapu keeps track of your spot in line.
With TapuTapu, the tropical paradise of Volcano Bay turns into a seamlessly enjoyable experience, enhancing your time at Universal Orlando Resort.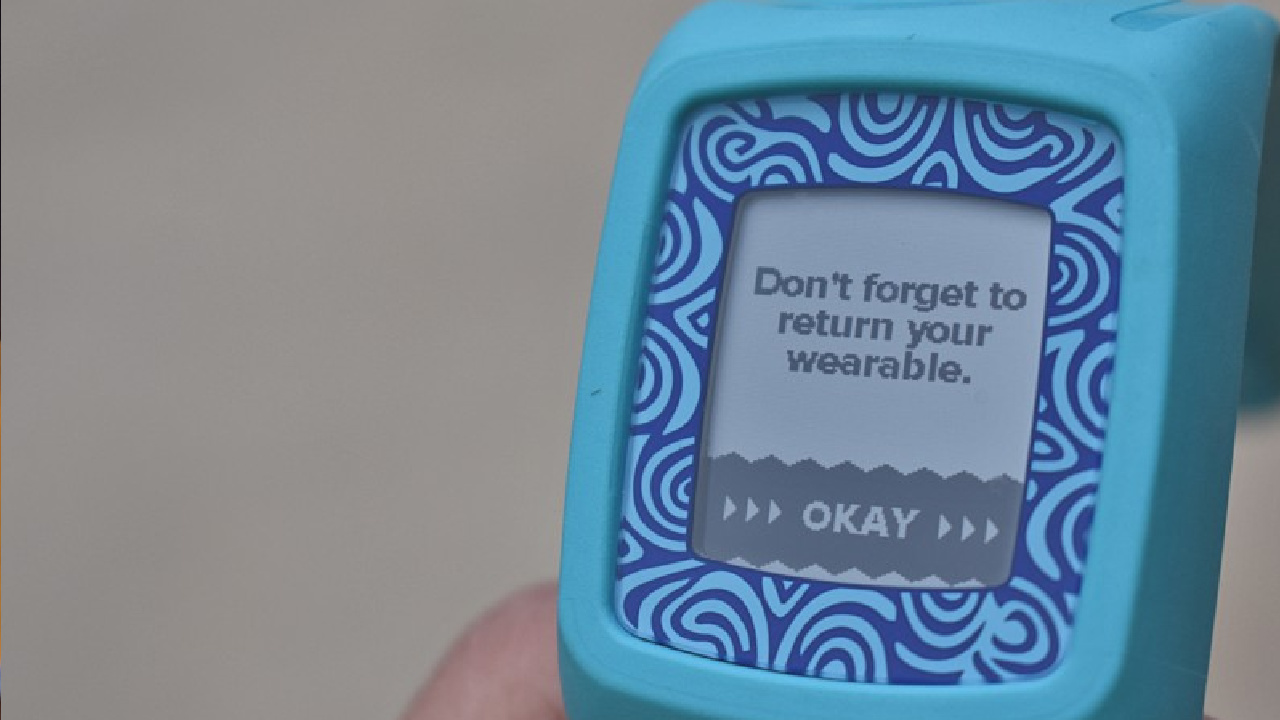 What is Volcano Bay's TapuTapu?
TapuTapu is a revolutionary wearable technology exclusive to Universal's Volcano Bay water theme park. As an essential part of your experience at Volcano Bay, TapuTapu replaces traditional lines with virtual ones, enabling a seamless adventure.
Beyond queue management, TapuTapu allows guests to interact with the park environment, make cashless payments, and access personalized services such as locker rentals and photo captures. Its multifunctionality aims to enhance the park experience.
From providing real-time updates on ride availability to offering fun interaction points throughout the park, TapuTapu centralizes essential park features in one wearable. The ultimate goal is to free guests from inconvenience, letting them focus on fun.
Is TapuTapu Free? How Do I Get One?
Yes, TapuTapu is free and included in your Volcano Bay admission. Upon entry to the water park, each guest receives a TapuTapu wristband for the day.
While it's a game-changing feature, it's temporary. Unlike some other theme park wristbands, TapuTapu must be returned as you exit Volcano Bay.
The wristband's no-cost feature ensures all guests, regardless of their package or preferences, can take advantage of the many conveniences it offers, contributing to a uniform and elevated guest experience..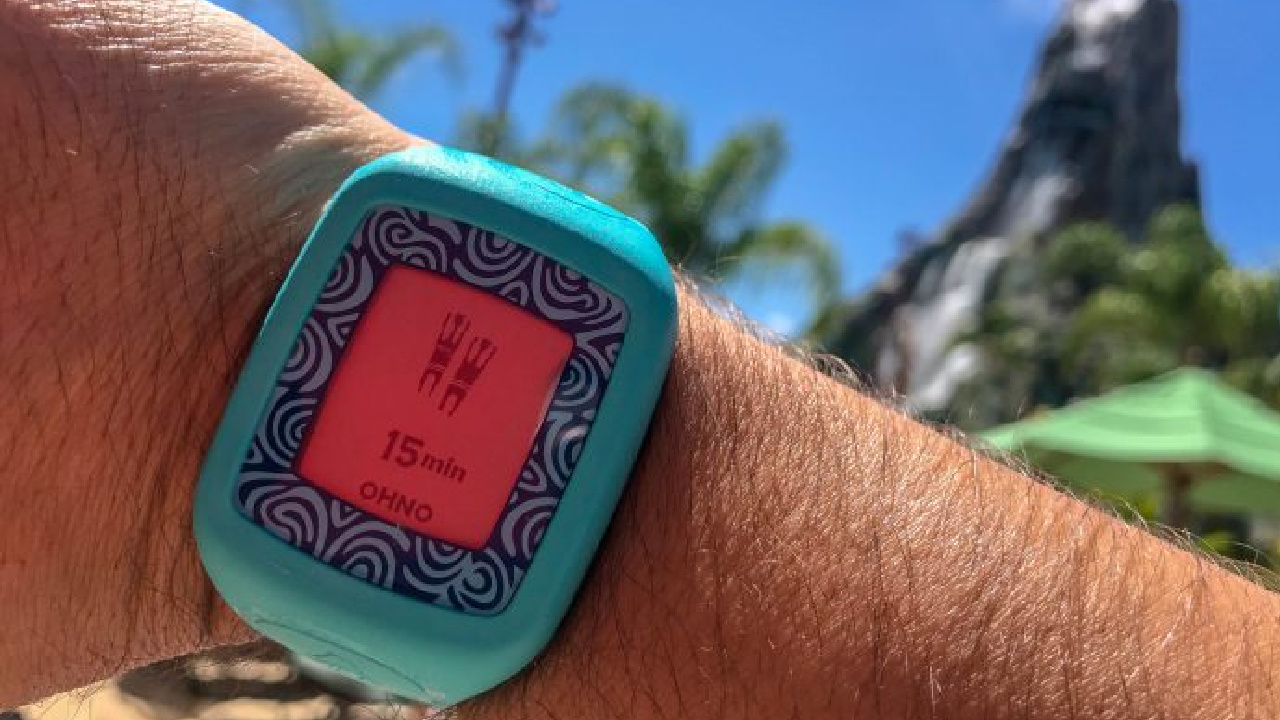 Virtual Lines with TapuTapu: How Does it Work?
TapuTapu offers a system called TapTu Ride that replaces physical queues with virtual ones. You tap your wristband against a totem outside the ride, and it reserves your spot, notifying you when it's time to ride.
The system allows for one reservation at a time. If you find a "ride now" sign at another attraction, you can still enjoy that ride without losing your reservation. Should a ride be unavailable due to technical or weather issues, TapuTapu notifies you, keeping you informed.
The aim is to minimize physical waiting time to around 10 minutes, allowing you to explore and enjoy the park while "waiting" for your turn. This innovative approach makes time management at Volcano Bay more efficient and enjoyable.
TapTu Pay: How to Make Purchases?
TapuTapu offers a TapTu Pay feature, enabling cashless in-park purchases. You link your credit card to your account via the Universal Orlando Resort app or website, set spending limits, and you're ready to shop.
You can control spending limits for each party member, offering both convenience and control. The system is designed with security in mind, and your personal information is automatically unlinked at the end of the day.
TapTu Pay adds to the park's goal of a hassle-free experience, allowing you to enjoy the attractions, food, and shopping without the need to carry physical money or cards.
TapTu Play, Snap, and Lockers: What Else Can I Do?
TapTu Play offers a unique way to engage with the park environment, from setting off water jets to playful interactions with Tiki faces. It's an added layer of entertainment that enhances the overall experience.
With TapTu Snap, TapuTapu automatically connects with special photo spots and on-ride photos, uploading them for viewing, purchasing, or sharing. It's a fun and easy way to capture memories without the usual hassle.
Locker rentals are also simplified with TapuTapu. Simply swipe your wristband to access your locker. No need to memorize numbers or carry keys. Up to four TapuTapus can be assigned to a single locker, making access even more convenient.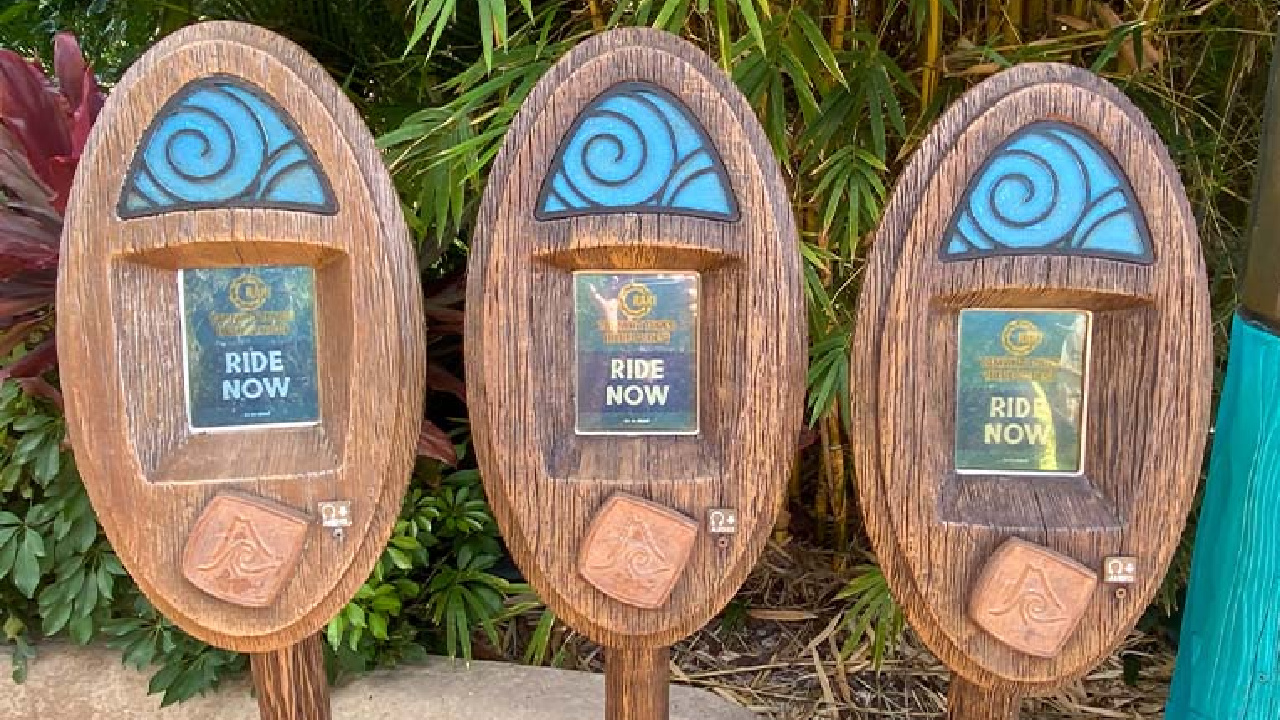 Weather Updates and Future Capabilities
TapuTapu provides real-time weather updates, alerting guests when rides close for safety and when they reopen. It's another layer of communication that keeps you informed and safe.
The technology behind TapuTapu is constantly evolving. It already allows Universal to collect real-time "journey information," enhancing park operations, and there may be more innovative features in the future.
As Volcano Bay continues to innovate, guests can expect TapuTapu to remain at the forefront of the park's evolution, potentially offering even more features and services to enhance the guest experience.
Final Thoughts
Embark on a hassle-free journey through Volcano Bay with TapuTapu, a technology designed to amplify fun and convenience at every turn. Dive into the adventure and make the most of every splash!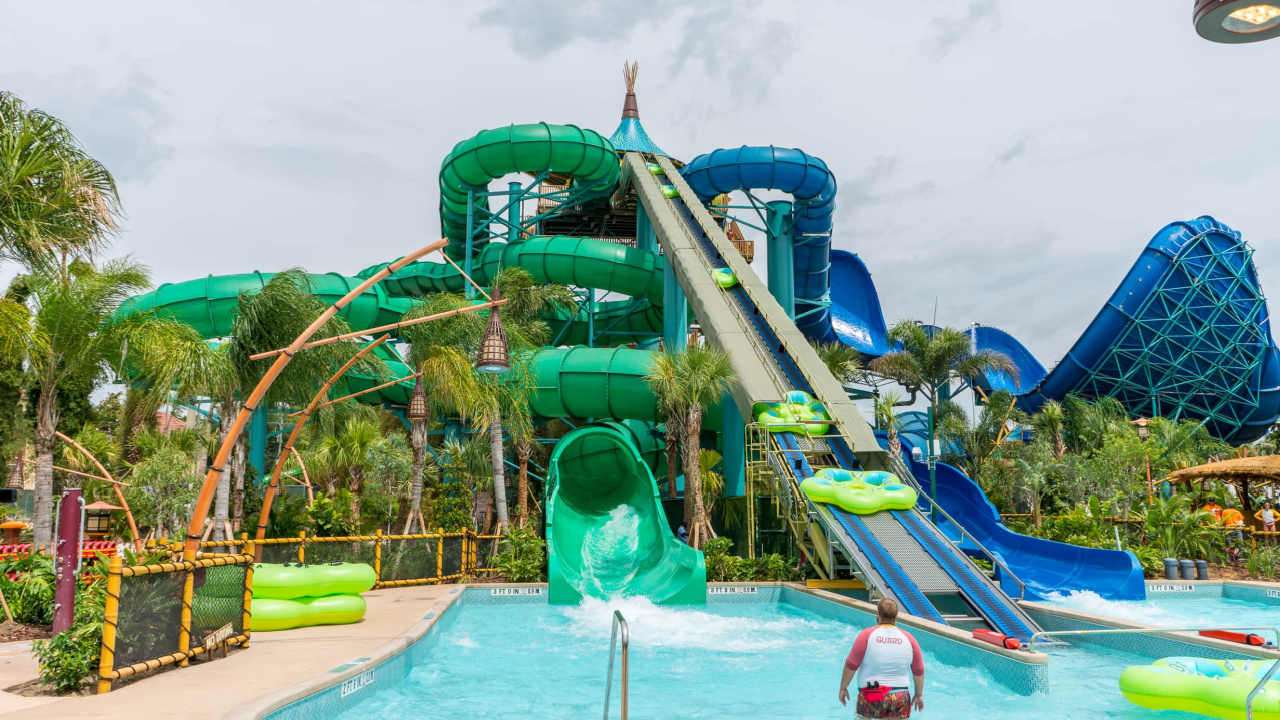 Frequently Asked Questions
In this section we answer your questions about the Tapu Tapu System at Volcano Bay.
What is Volcano Bay's TapuTapu?
TapuTapu is a wearable wristband device exclusive to Universal's Volcano Bay water theme park. It enhances guests' experiences by allowing them to virtually hold their place in line for Volcano Bay Rides and alerting them when it's their turn. Additionally, TapuTapu offers interactive surprises and conveniences throughout the park.
Is TapuTapu free?
Yes, TapuTapu is included in the admission price to Universal's Volcano Bay. Each guest is given a TapuTapu upon entering the park and is expected to return it when they leave.
How does the virtual line with TapuTapu work?
Guests can use their TapuTapu to tap into a Virtual Line at various Volcano Bay Rides. The device will then provide an approximate return time. While waiting, guests can explore other attractions, lounge in the lazy river, or relax on Waturi Beach. The TapuTapu will alert the wearer when it's their turn to ride.
Are there any other features of TapuTapu?
Absolutely! Beyond the virtual line system, TapuTapu allows guests to unlock interactive experiences like controlling spraying fountains or lighting effects in certain parts of the park. Moreover, TapuTapu can be linked to a credit card for tap-to-pay features at dining and merchandise locations.
Can I take TapuTapu home as a souvenir?
No, the TapuTapu device is the property of Universal Orlando Resort and should be returned at the end of your visit to Volcano Bay. However, there are plenty of other souvenirs available for purchase to remember your visit!
Is TapuTapu water-resistant?
Yes, TapuTapu is designed specifically for Universal's Volcano Bay water theme park. It's fully water-resistant, allowing you to enjoy all the rides, including water slides and lazy rivers, without any concerns.
Can I reserve rides in advance with TapuTapu?
No, TapuTapu's virtual line system works on a same-day, first-come-first-served basis. However, it's designed to streamline your experience in the park, allowing you to enjoy other attractions while waiting virtually for your chosen ride.
How many rides can I reserve at one time with TapuTapu?
You can reserve one ride at a time with the TapuTapu virtual line system. Once you've experienced your reserved attraction or once the return time for an attraction has passed, you can then reserve another ride.
Do I need a separate TapuTapu for Universal Studios Florida or Universal's Islands?
TapuTapu is exclusive to Universal's Volcano Bay and is not used in other Universal theme parks. Other parks may have their own systems or methods for line management and guest experiences.
Is TapuTapu safe for children to wear?
Yes, TapuTapu is designed to be safe and easy to wear for guests of all ages. It comes with an adjustable strap, ensuring a snug fit for both adults and children.
Where should I return my TapuTapu at the end of my visit?
Upon concluding your day at the park, you're expected to hand over your TapuTapu to a Team Member stationed at the park exit.
Are there complimentary towels available at Volcano Bay?
Volcano Bay does not offer complimentary towels. If you choose not to bring your own, you have the option to rent them. Each towel rental is priced at $4.99.