Universal Orlando Resort Benefits for On-Site Guests for 2024
Universal Orlando Resort Benefits for On-Site Guests for 2024
Are you planning a trip to Universal Orlando and considering staying on-site? Look no further. This detailed guide breaks down the incredible benefits of staying at Universal Orlando Resort hotels.
From early park admission to free transportation, the perks will make your stay not only memorable but also a perfectly priced escape.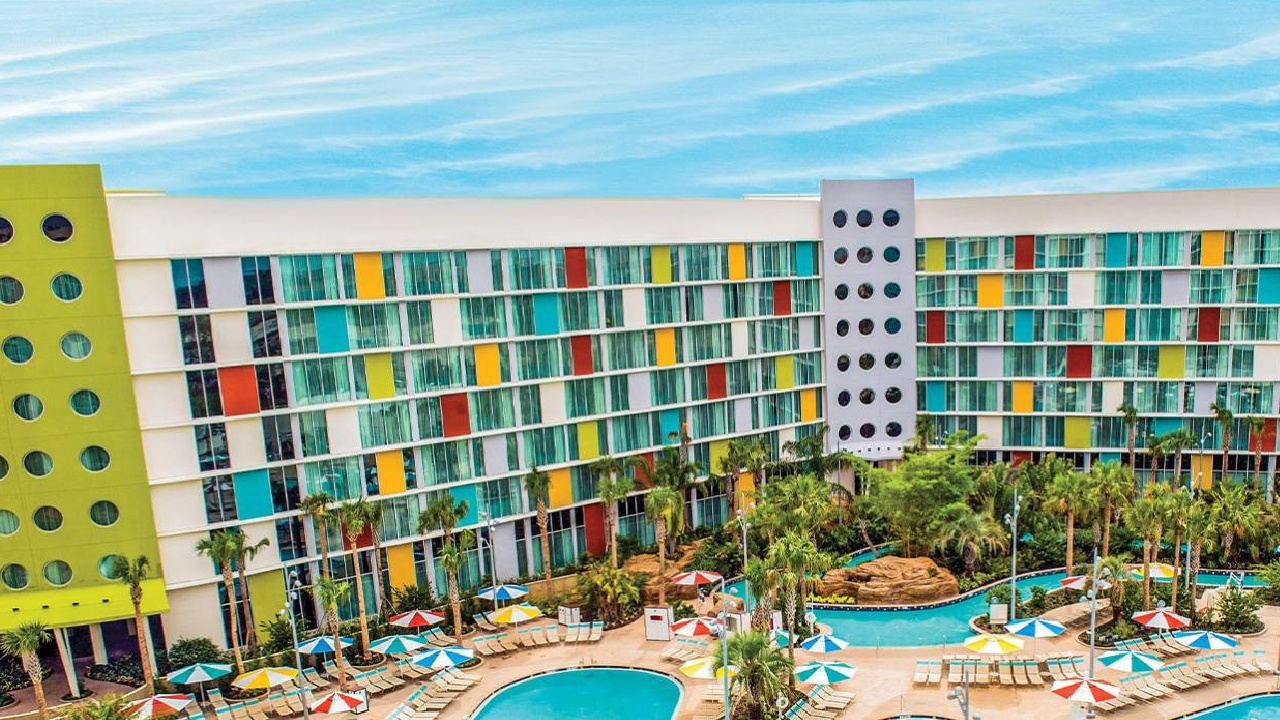 Exclusive Early Park Admission
Universal Studios Florida and Universal's Islands of Adventure open their gates an hour early for on-site guests. Here's what it means for you:
Get the VIP Treatment:
If you're staying at either The Hard Rock Hotel, Loews Portofino Bay Hotel, or Loews Royal Pacific Resort, you'll gain access to the entire park one hour before the regular scheduled park opening. Imagine experiencing Universal's theme parks without the crowds!
Wizarding World of Harry Potter:
Even if you're not staying at the deluxe properties, all Universal Orlando Resort hotel guests receive early access to The Wizarding World of Harry Potter. Enjoy a magical hour riding your favorite attractions before the queues get too long.
An Unforgettable Adventure:
Imagine having the parks all to yourself. Your unforgettable adventure begins here, with a chance to explore the amazing iconic architecture inspired by your favorite movies.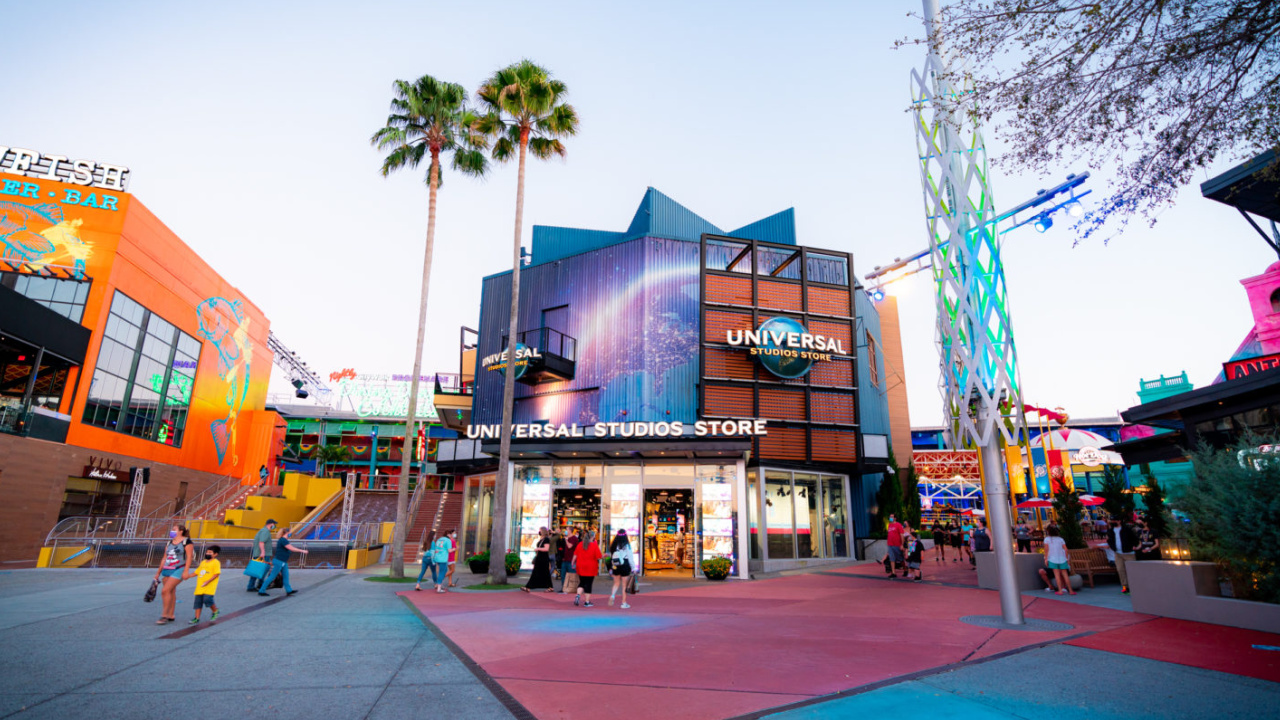 Shopping and Convenience
At Universal, shopping is made as convenient as possible for hotel guests:
Charge to Your Room:
Link your room key to a credit card, and you can charge any purchases from the theme parks directly to your room. No need to carry your wallet around!
Free Package Delivery:
Bought something bulky? Don't worry about carrying it around. Your shopping bags will be delivered directly to your hotel room, allowing you a carefree escape inspired by ease.
Explore Universal CityWalk:
Guests also get exclusive benefits at Universal CityWalk, with priority seating at selected restaurants for those staying at a Deluxe Universal Resort.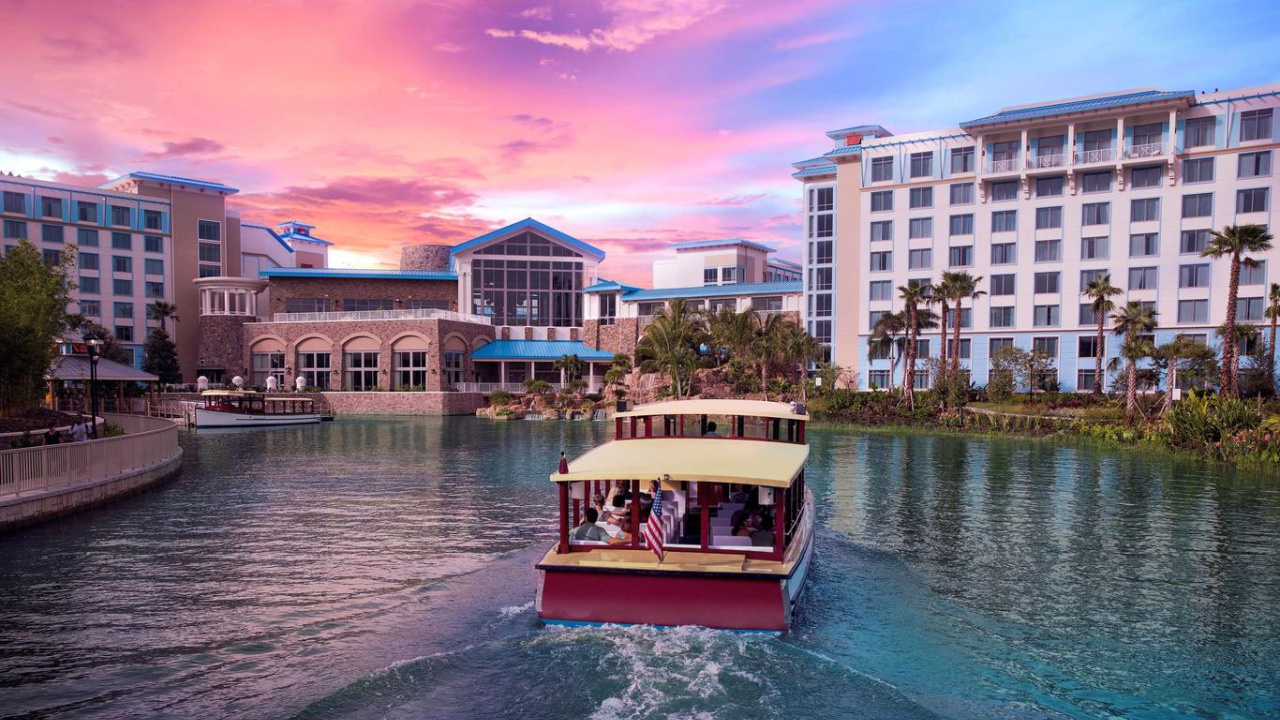 Free Transportation
Universal offers free transportation to make your stay as comfortable as possible:
Water Taxi or Universal Bus:
Choose between a scenic Water Taxi ride or a Universal Bus to travel between the parks and your hotel. Enjoy a sleek style of travel that ensures you never have to worry about transportation.
Explore Other Attractions:
The free transportation also includes rides to other attractions, such as Universal's Volcano Bay, offering a luxurious south seas escape to a sparkling lagoon-style pool.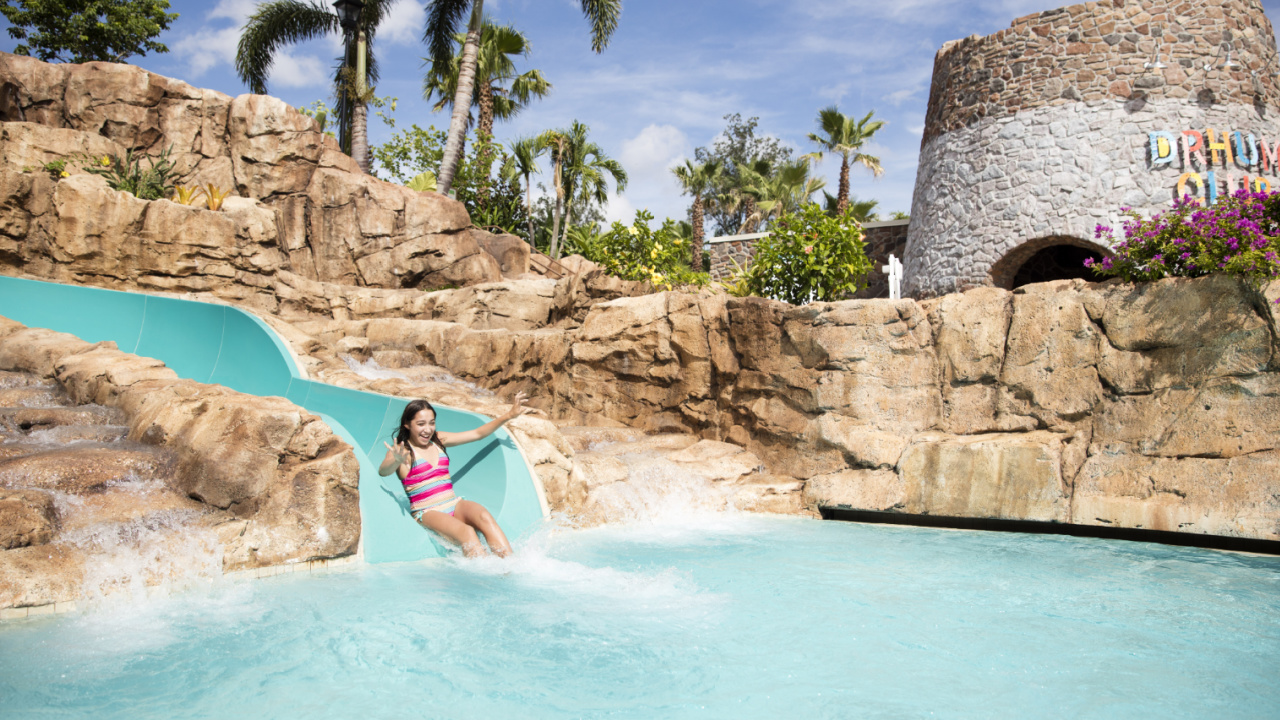 Dive Into Any Pool
Pools for Everyone:
Regardless of whether you're staying at Universal's Cabana Bay Beach Resort or Loews Sapphire Falls Resort, every pool across Universal Orlando Resort hotels is open to you.
Relax and Unwind:
Fancy a lazy river? Or maybe a white sand beach? You can choose from a variety of unique experiences like Loews Royal Pacific Resort's tropical paradise or Cabana Bay Beach Resort's fun surf vibe woven into its design.
Activities for Kids:
Many pools also offer additional activities for kids, such as water slides and splash zones, making it an endless summer resort dockside inn of fun for the entire family.
Free Universal Express Unlimited
Skip the Regular Lines:
Guests staying at a Deluxe Universal Resort like The Hard Rock Hotel or Loews Portofino Bay Hotel receive free Universal Express Unlimited. This allows you to skip the regular lines at participating rides, ensuring more time for fun.
More Rides, Less Waiting:
With Universal Express Unlimited, you can ride your favorite attractions at both Universal Studios and Universal's Islands of Adventure Theme Parks multiple times without spending hours in line.
Wi-Fi, Dining, and Other Perks
Stay Connected:
Free Wi-Fi in all hotel rooms and public areas means you can share your experiences in real-time with friends and family.
Priority Seating at CityWalk Restaurants:
Hungry after a long day? Enjoy priority seating at select CityWalk restaurants, savoring mouthwatering dishes without the wait.
Special Note
While these perks are fabulous, remember, guests at any Universal Resort don't receive free parking, so plan your transport strategy in advance.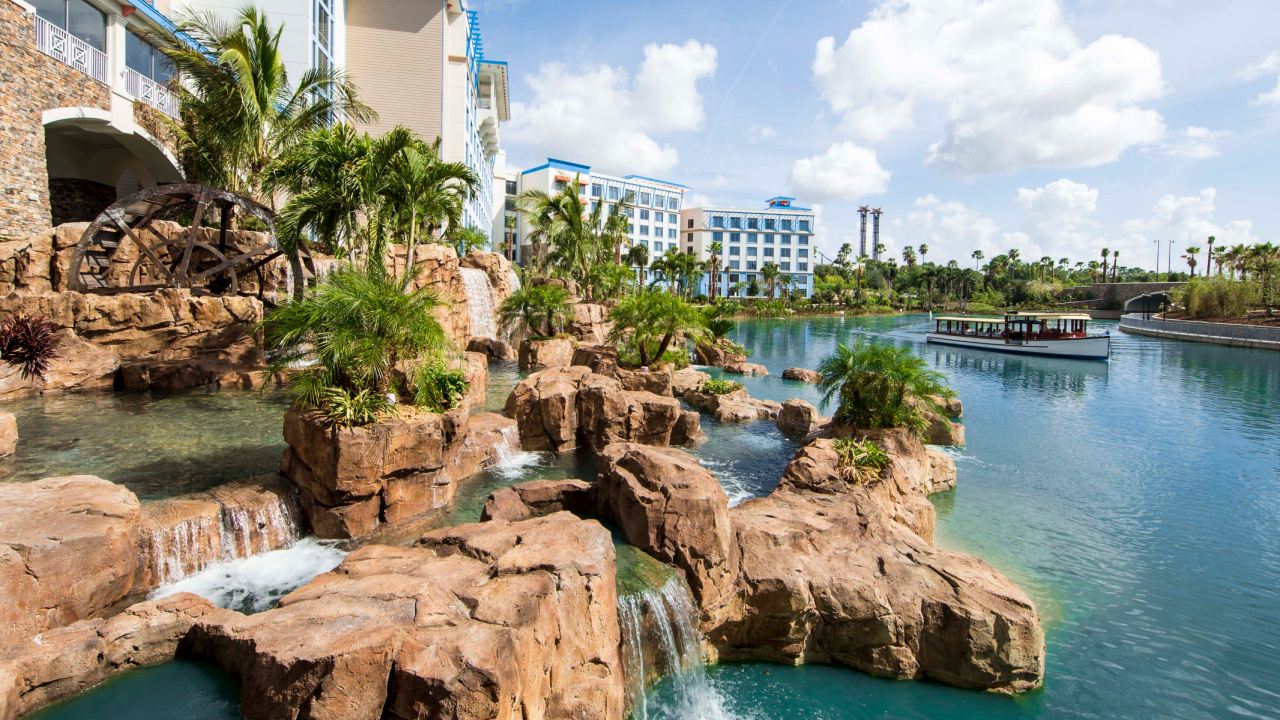 Conclusion
From early park admission begins to free Universal Express Unlimited, staying on-site at Universal Orlando provides a bundle of exclusive benefits.
Whether you're a rock and roll royalty or seeking an extra affordable hotel inspired by classic Florida beach resorts, Universal Orlando Resort hotels offer an array of options to make your stay magical.
Enjoy a perfect blend of excitement, convenience, and savings on your next Universal holiday!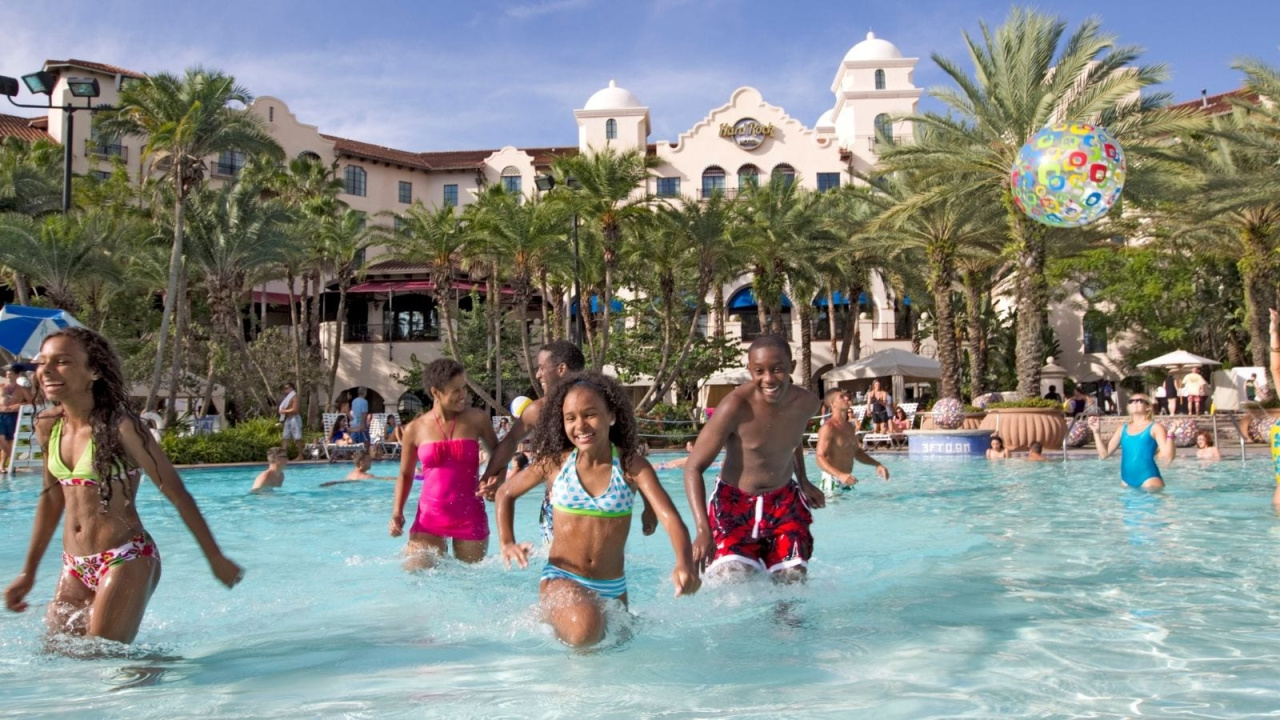 Frequently Asked Questions
Got questions about the perks of staying on-site? We've got answers. Dive into our FAQ section below!
What benefits do I receive when staying at Universal Orlando Resort Hotels?
Guests enjoy a range of perks, including early park admission, the convenience of charging park purchases to their room, complimentary package delivery from the parks, free transportation between the hotels and parks, and access to pools across all hotels. Plus, free Wi-Fi is available throughout.
Do all guests receive early park access?
All guests get early access to The Wizarding World of Harry Potter. If you stay at a deluxe resort, you also get a one-hour head start in the entire park.
How can I move between Universal Orlando Resort Hotels and the theme parks?
The resort offers free transportation for guests via the scenic Water Taxi or the efficient Universal Bus.
Can I use any swimming pool within the Universal Orlando Resort?
Absolutely! Guests can take a dip in any pool across the resort, no matter which hotel they've booked.
Can you explain Universal Express Unlimited?
It's a special pass allowing guests to bypass regular lines at certain attractions in the parks. Deluxe resort guests receive this perk for free.
Is parking complimentary at Universal Orlando Resort Hotels?
No, guests need to pay for parking. However, free transportation to the parks is provided.
If I shop at the parks, can my purchases be sent to my hotel room?
Yes, guests can have their shopping conveniently delivered directly to their hotel room at no extra charge.
Are there any exclusive dining benefits at Universal Orlando Resort Hotels?
Deluxe resort guests enjoy priority seating at select CityWalk restaurants, adding to the dining experience.
Is Wi-Fi available and free at Universal Orlando Resort Hotels?
Yes, guests can connect to complimentary Wi-Fi in both their rooms and all public areas.
Do Deluxe Universal Resort guests get any special perks?
They do! In addition to general benefits, they get free Universal Express Unlimited and priority seating at select CityWalk dining spots.