5 Reasons Why You Should Visit Medieval Times in Orlando
5 Reasons Why You Should Visit Medieval Times Dinner Show in Orlando
Looking for an exhilarating dinner adventure that takes you on a time-traveling journey back to the medieval period? Welcome to Medieval Times Dinner & Tournament in Orlando, Florida.
Famous for its magnificent blend of captivating entertainment, delectable feasts, and immersive history, this unique dinner show promises a fun-filled experience that you won't soon forget.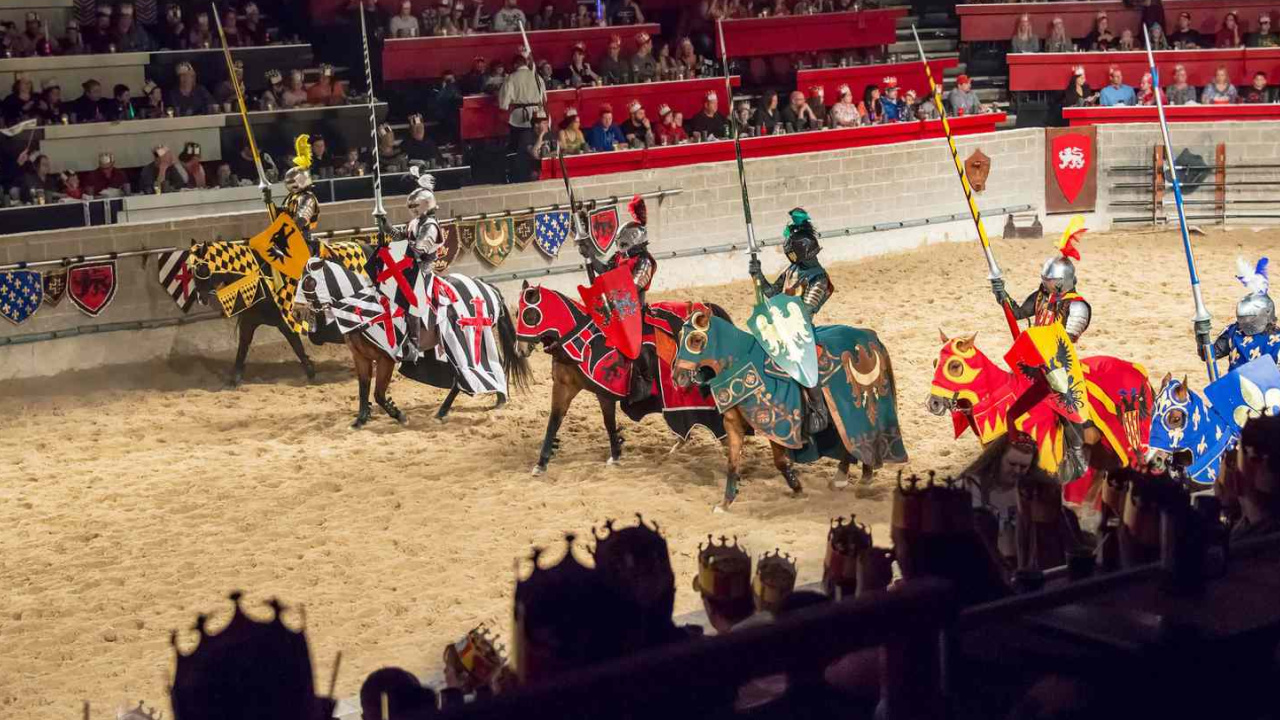 1. A Time-travel to the 11th Century – A Genuine Medieval Experience
Step into the heart of the middle ages the moment you cross the threshold of Medieval Times. Witness the grandeur of knights dueling in pulsating jousts and sword fights, each battling for honor and glory in an authentically themed 11th-century castle. The thrill doesn't end there – the castle also offers enthralling falconry and equestrian displays that promise to leave you awestruck.
2. A Royal Feast – Relish the Great Food of the Medieval Era
Between the electrifying entertainment, immerse yourself in the sumptuous Orlando dinner served in true medieval fashion. Feast like a king on a variety of dishes like juicy roasted chicken, tender BBQ ribs, garlicky bread, and a rich tomato bisque soup. What's more, you can complement your meal with two rounds of choice domestic beer or a round of our specialty frozen drinks. The Medieval Times Dinner is truly a royal treat!
3. Engage with Noble Knights
Your dinner adventure at Medieval Times in Orlando is not complete without interacting with the noble knights themselves. Learn about their strenuous training routines, understand what it takes to be a knight, and maybe even pick up a few tips on jousting or sword fighting from the very best.
4. The Challenge Awaits – Exciting Contests and Competitions
Watching others compete not enough for you? Then why not join the excitement! Test your mettle in fun contests such as archery competitions against other guests or brave knights. Don't forget – there are fantastic prizes up for grabs for those who dare to participate!
5. Journey through History – Experience Life in the Medieval Times
Medieval Times is not just an entertainment hub; it's a living, breathing museum of the middle ages. Engage with characters of the era, marvel at the artifacts on display, and immerse yourself in the vibrant tales of life during this fascinating period.
Conclusion
Are you ready to trade the ordinary for the extraordinary? Plan your visit today and experience the enchantment of the middle ages at Medieval Times in Orlando. Embark on a dinner adventure like no other, complete with a dinner show, great food, and plenty of fun!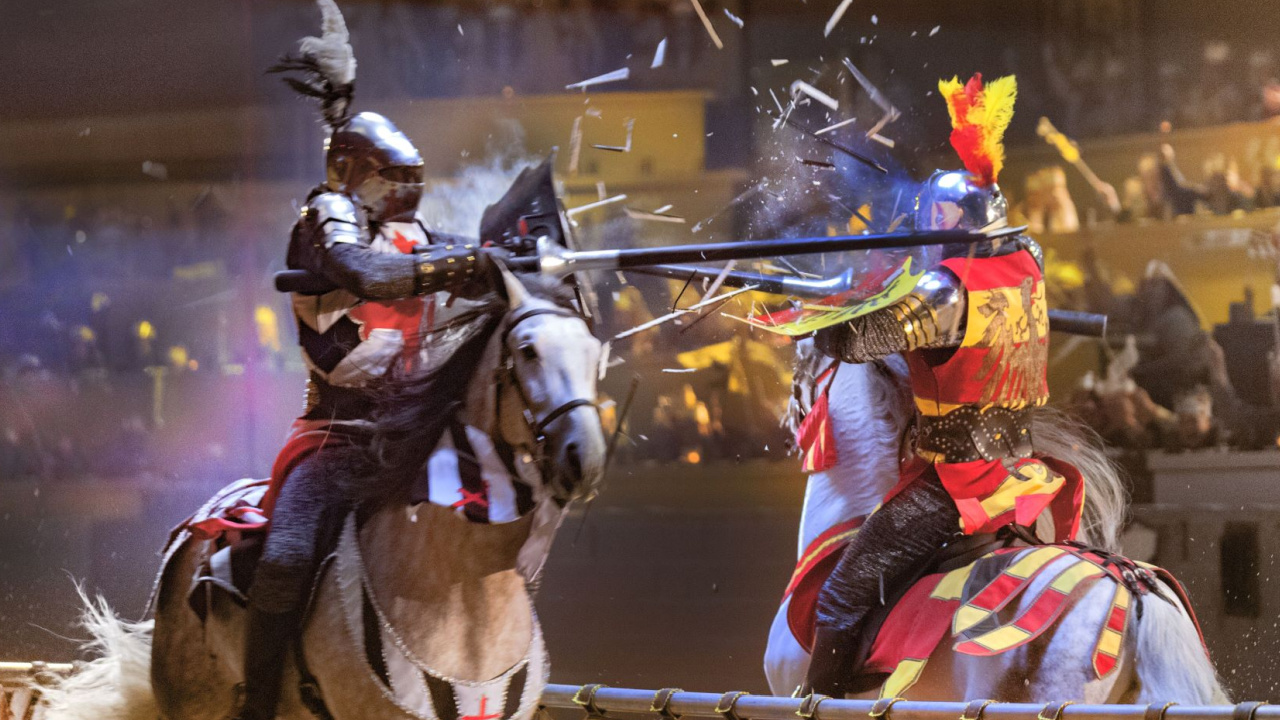 Frequently Asked Questions
Frequently Asked Questions about Medieval Times in Orlando.
What is Medieval Times in Orlando?
Medieval Times is an engaging dinner adventure set in a faithfully recreated 11th-century castle. It provides a unique blend of history, entertainment, and dining experience, transporting guests back to the middle ages.
What kind of entertainment can I expect at Medieval Times?
At Medieval Times, you can expect a variety of fun entertainment activities ranging from thrilling jousting tournaments, sword fights, falconry displays, and equestrian shows. You can also interact with actors portraying characters from the medieval period.
What does the Medieval Times dinner include?
The Medieval Times dinner is a royal feast fit for a king. The menu typically includes roasted chicken, BBQ ribs, garlic bread, tomato bisque soup, herb-roasted potatoes, sweet buttered corn, and more. The meal also comes with two rounds of select domestic beer or a specialty frozen drink.
Can guests participate in contests at Medieval Times?
Yes, Medieval Times offers guests the opportunity to participate in exciting contests such as archery competitions. Participating guests have the chance to win exciting prizes, adding to the fun of the Orlando dinner adventure.
5. Does Medieval Times provide a historical learning experience?
Absolutely! Medieval Times is not just about entertainment and great food. It's a living museum of the middle ages, providing guests the chance to engage with characters of the era, marvel at the artifacts on display, and immerse themselves in the rich history of the medieval period.
How can I plan a visit to Medieval Times in Orlando?
You can plan your visit to Medieval Times in Orlando by booking tickets online on their official website. This unique dinner show is an excellent option for a fun-filled evening of food, entertainment, and history learning in Orlando.