Top Tips for First Timers Visiting Universal's Volcano Bay in 2024
Top Tips for First Timers Visiting Universal's Volcano Bay
Heading to Volcano Bay at Universal Orlando Resort? With thrilling rides, serene rivers, and the iconic Krakatau Volcano to explore, it's a water lover's dream.
Dive into our top tips to make your visit unforgettable!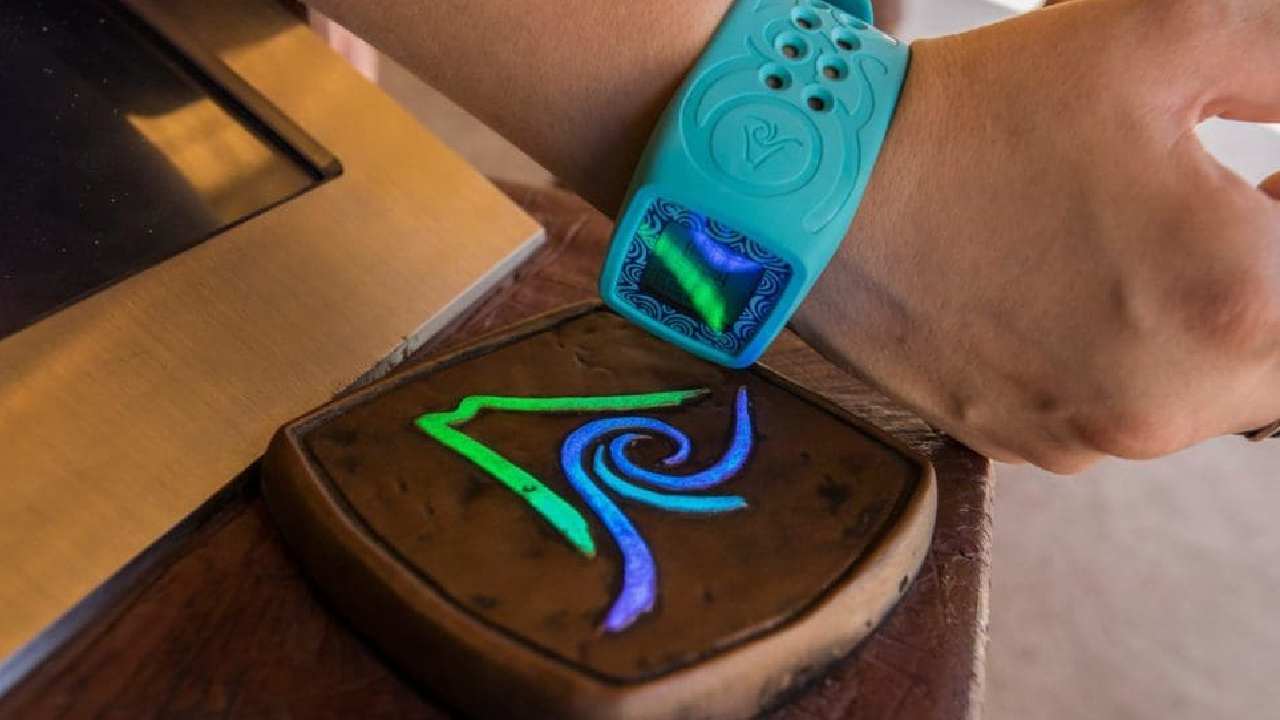 Use your TapuTapu
Ditch the long lines with Tapu Tapu, a wearable tech unique to Volcano Bay.
It lets you virtually queue for rides, opening up time to explore other attractions like Ko'okiri Body Plunge or the immersive underwater sea caves.
This wristband also acts as a cashless payment method and your key to the park's lockers.
Pack the Essentials:
Equip yourself with the basics: sunscreen, a waterproof phone case, and a hat. Also, consider bringing your own towel to save on rental costs at the park.
If you're planning to capture the beauty of Waturi Beach or the excitement of Ohno Drop Slides, make sure your camera is water-resistant!
Check the Height Requirements:
Keep in mind that not all Volcano Bay rides are suitable for everyone.
Ensure you check the height requirements especially if you're visiting with little ones. For instance, areas like Tot Tiki Reef and Runamukka Reef are designed specifically for children.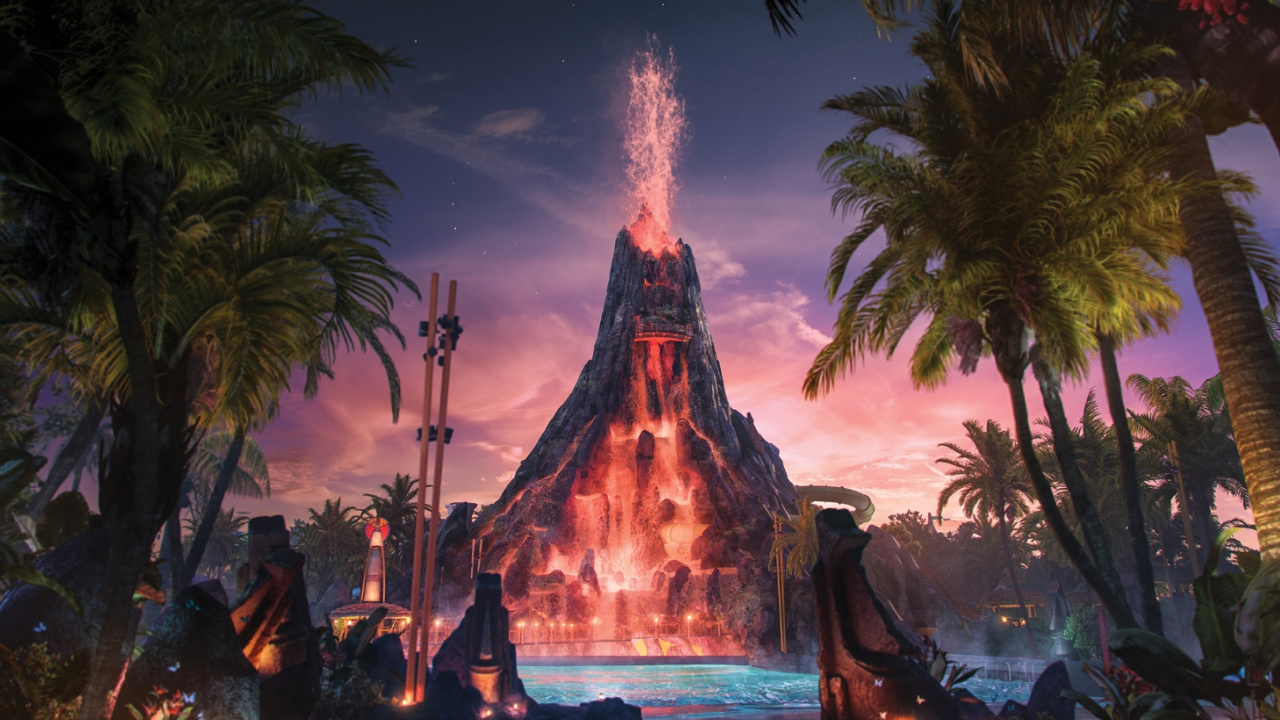 Stay After Dark:
Volcano Bay isn't just a daytime adventure. As dusk approaches, the Krakatau Volcano illuminates, casting a mesmerising glow over Waturi Beach.
The park truly transforms into a luminescent wonder, making your evening dip in the lazy river or the wave pool a magical experience.
Stay On-Site
For a seamless experience, consider staying at Universal Orlando Resort Hotels like Cabana Bay.
They often offer benefits such as early park admission and are in close proximity to Volcano Bay, Universal Studios Florida, and Universal CityWalk.
Ride Strategically:
Prioritise the most sought-after attractions like Krakatau Aqua Coaster and Ko'okiri Body Plunge early in the day.
And don't miss out on the lesser-known gems like TeAwa The Fearless River or the serene Puka Uli Lagoon.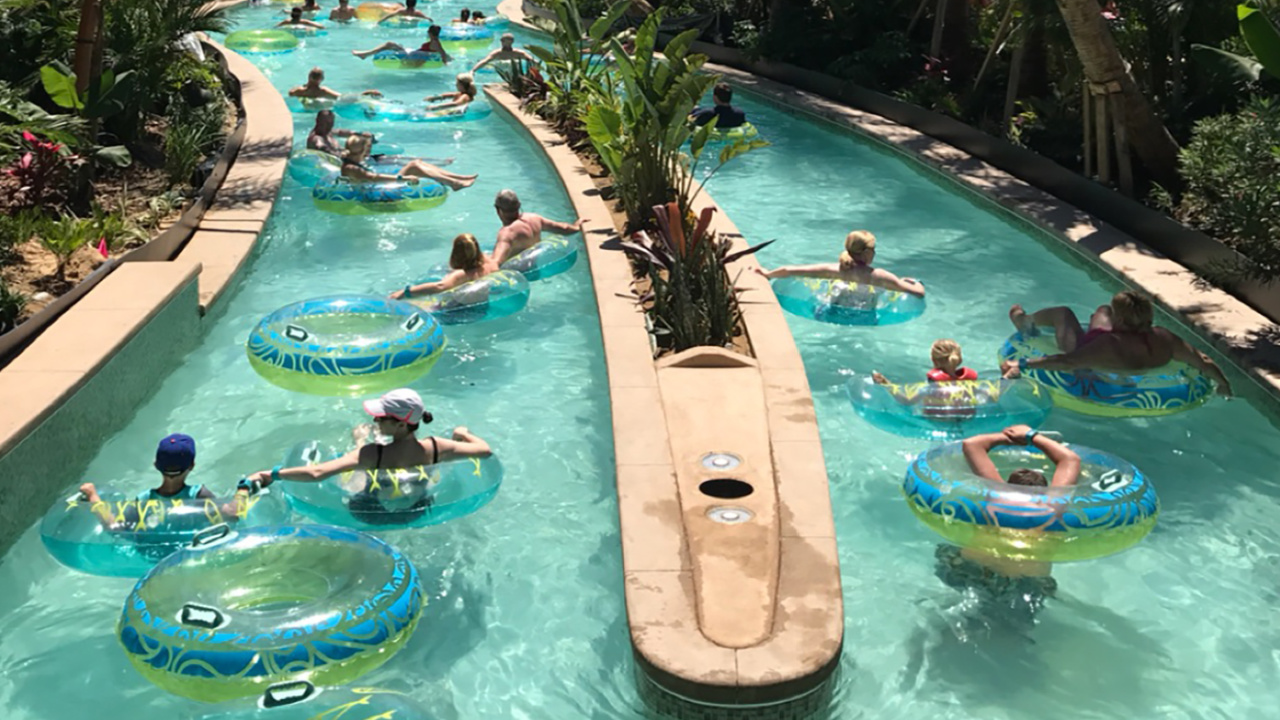 Final Thoughts
From the heart-pounding thrills of water slides to the tranquil beauty of lazy rivers, Universal's Volcano Bay offers an unmatched water theme park experience.
So, get your Volcano Bay tickets, plan ahead, and get ready to immerse yourself in this tropical paradise. Dive deep, ride high, and let the waves carry your worries away!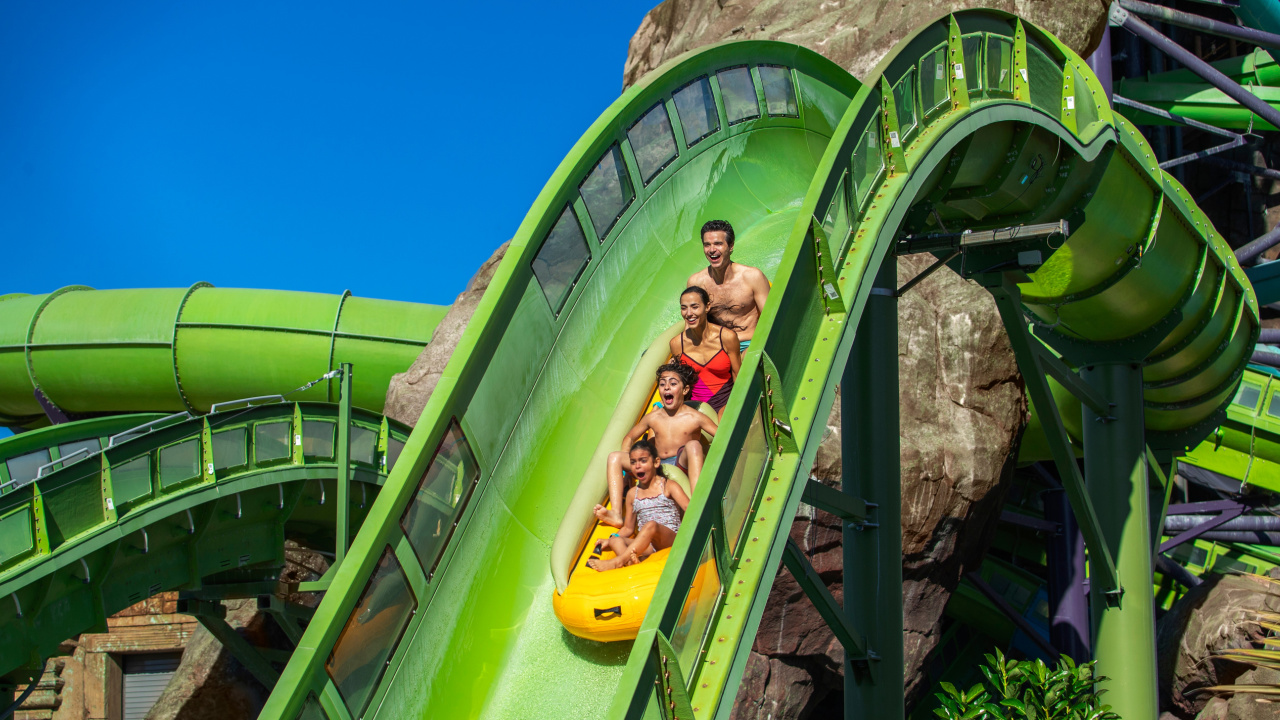 Frequently Asked Questions
In this section we answer your questions about Universal's Volcano Bay Water Park.
Can you take food and drink into Volcano Bay?
Yes, you can bring food into Volcano Bay. However, there are some guidelines to keep in mind. All food must be packed in a clear, see-through bag. Food items that require heating or refrigeration are not permitted. Snacks are also allowed.
How much are the lockers at Volcano Bay?
Lockers at Volcano Bay are available for rent on a daily basis. Prices typically range from $13-$17 depending on the size, and the fee is non-refundable.
What is the best time to visit Volcano Bay?
The best time to visit Volcano Bay is during the weekdays, especially outside of peak holiday periods, to avoid large crowds.
Additionally, arriving early in the morning ensures you make the most of your day, as popular attractions can have longer wait times as the day progresses.
If you're staying at a Universal Orlando Resort Hotel, you might also enjoy the benefit of early park admission.
Is the Tapu Tapu device free?
Yes, the Tapu Tapu wearable device is provided to each guest upon entry at no extra charge. It serves as a virtual queue for rides and also can be used for cashless payments throughout the park.
Are there any age or height restrictions for the rides?
Yes, some attractions at Volcano Bay have height requirements for safety reasons. For instance, while areas like Tot Tiki Reef are designed for kids, rides like Ko'okiri Body Plunge might have specific height requirements.
Do I need to buy tickets in advance?
While you can purchase Volcano Bay tickets at the gate, it's often recommended to buy them in advance, especially during peak seasons, to ensure entry and potentially benefit from any online promotions or discounts.